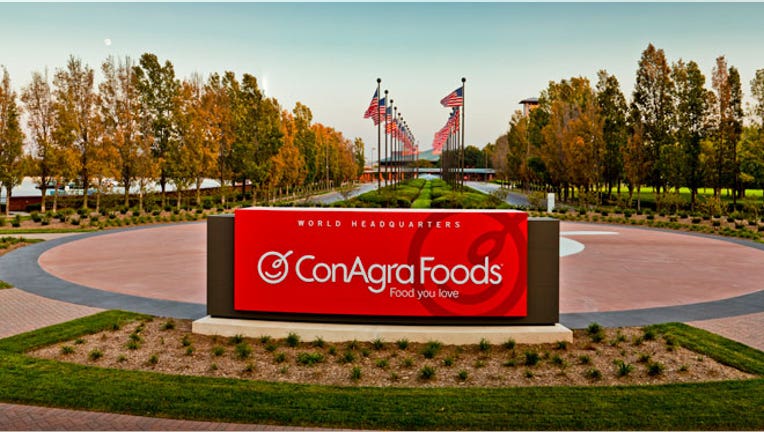 ConAgra (NYSE:CAG) sealed a $4.95 billion deal on Tuesday to scoop up private-label food giant Ralcorp Holdings (NYSE:RAH), making ConAgra the No. 1 North American maker of store-brand foods.
The transaction awards Ralcorp shareholders $90 per share in cash, representing a 28.2% premium to the company's closing price on Monday of $70.23.
When debt is included, the total value of the acquisition rises to $6.8 billion.
Based in St. Louis, Ralcorp is already the largest manufacturer of private label food in the U.S., making everything from cereal to frozen waffles. The company employs just under 10,000 people and generated 2011 sales of $3.79 billion.
"The transaction will allow us to apply our scale and combined operational expertise to this important growth area, and will strengthen our position as one of the leading food companies in North America," ConAgra CEO Gary Rodkin said in a statement.
ConAgra projects the acquisition will generate annual cost synergies of about $225 million by the fourth full fiscal year.
ConAgra expects to finance the deal with cash on hand, credit lines and new borrowings. The company said it already has a commitment letter from Bank of America Merrill Lynch (NYSE:BAC) for the new borrowings.
While ConAgra said it expects to maintain its annual dividend of $1.00 a share, the company warned it anticipates issuing up to $350 million in equity and significantly scaling back share buybacks.
The combined company will have annual sales of about $18 billion, more than 36,000 employees and private label sales of about $4.5 billion, No. 1 in North America.
"We are proud of Ralcorp's track record of shareholder value creation and view this transaction as the culmination of those efforts," said Ralcorp CEO Kevin Hunt. "We believe the two companies are a great fit, and our employees will benefit as part of a larger diversified organization with the necessary scale and resources to be a leader in today's rapidly evolving marketplace."
The companies expect the transaction will close by March 31 of next year.
Meanwhile, ConAgra also reaffirmed its projections for fiscal 2013 non-GAAP EPS of $2.03 to $2.06, compared with the Street's view of $2.06.
Shareholders of both companies applauded the deal, bidding Omaha-based ConAgra up 4.28% to $29.50 and Ralcorp 26.40% higher to $88.77.
ConAgra was advised on the acquisition by Centerview Partners and BofA Merrill Lynch on the deal, while Barclays (NYSE:BCS) and Goldman Sachs (NYSE:GS) served as Ralcorp's bankers.