Boomers on the Hunt for Perfect Retirement Pads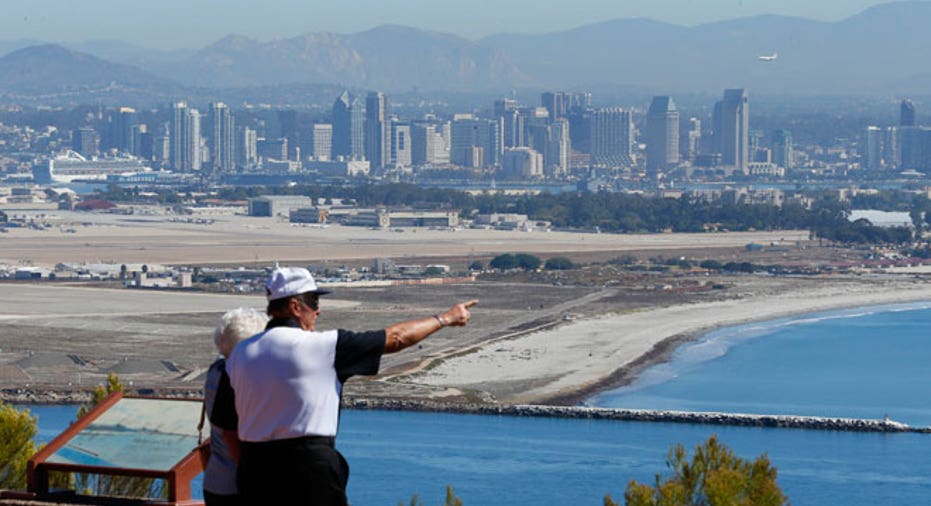 Look out, boomers are on the move.
According to a recent survey from Better Homes and Gardens Real Estate (BHGRE), 57% of boomers say they plan to move out of their current home, and 70% say the house in which they retire will be their best.
"Boomers are focused on having a fulfilling, fun lifestyle and community comes first," says Sherry Chris, BHGRE president and CEO.  Whether it's living in a smaller, rural or farm community (39% of respondents) a traditional 55+ retirement community (27%), or an urban community (26%), boomers are seeking a more-active lifestyle in their golden years.
The decisions boomers make about a retirement house can mean the difference between having sufficient cash flow, a retirement imperative, or falling short, says Roger Roemmich, a senior investment consultant and author of "Don't Eat Dog Food When You're Old!"
The home is a linchpin in everyone's retirement plan, he explains whether boomers choose to downsize and bring in several hundred dollars more a month, or leverage the home to increase cash flow through a credit line or reverse mortgage.
But these living decisions have to be made sooner rather than later, he says, about five years out of retirement. At that point, boomers tend to become more realistic about their options and start thinking, "'If we didn't live in such a big house, we'd be in better shape.'"
Recently, boomers have been trading in their McMansions for smaller standalone homes or stylish lofts and condos in towns with great outdoor recreational opportunities, part-time job opportunities or urban areas with access to culture, entertainment and eating amenities, Chris says.
They're also willing to step outside their comfort zones.  Years ago, retirees tended to gravitate toward communities in which they'd rub elbows with their same-aged peers, but Chris says today's boomers want to be with people of all generations.
While the number of boomers looking for a new home in retirement is rising, the majority still want to stay close to where they currently live. In fact, 72% of respondents say they plan to retire in the state where they've put down roots. However, money talks: 69% of boomers say they would be willing to move to another part of the country where living is more affordable.
Some states, chiefly in the Sunbelt, are very retiree-friendly, explains Roemmich, particularly on income and property taxes. "The more temperate the climate, the easier it is to make due."
Climate, Living Costs and Other Draws
It might sound cliché to talk about Florida and seniors, but there's a good reason it's known as the retirement capital of the country.
The Sunshine State does not impose an income tax, has affordable housing options and, of course, there's no denying the beautiful weather.
Prospective clients are typically surprised at how relaxed the lifestyle is, says Vincent Laviano, broker/owner/president of BHGRE Laviano & Associates in Palm City, Fla. "When you wake up in the morning and see sunshine, you have a different perspective."
Home prices are equally enticing, he adds. Condos off the water are as low as $50,000, and can climb to $1 million on it. He says the median condo price is approximately $135,000 in the state and $268,000 for a single-family home.
A home's surrounding area will influence pricing. Proximity to a golf course or being in a gated community means higher prices, but Laviano says property is available for most everyone's lifestyle and financial needs.
A reduced cost of living is also a big attraction to boomers, which explains the recent influx of retirees in the four-city Dallas/Fort Worth, Houston, San Antonio and Austin texaplex area with its 200 diverse suburbs, says Mark McDonough, vice president BHGRE David Winans & Associates in Dallas/Fort Worth.
Boomers can buy a 3,000 square foot two-story house that's five-years old and well-finished for $200,000. And, those with the means to afford more can find the 1,500 square foot condo that costs $2 million, McDonough says.
The population in the area is growing geometrically; a trend McDonough jokingly dubs the "I wasn't born in Texas and got here as soon as could" syndrome.  "We see snowbirds visit our lake communities to test the waters and buy a second residence, and then make Texas their permanent home in retirement."
In addition to the lure of southern cities, other regions entice boomers for similar reasons. Chris says her business travels have targeted Bend, Ore., as a great place for retired and soon-to-be retired boomers to live whether they're from out-of-state or the general area.
"People [of all ages] tend to migrate to Bend to get out of the rain in Eugene [Oregon] and Seattle, says Terry Denoux, broker/owner of Bend's  BHGRE Northwest Living. The better climate enables skiers, cyclists and golfers to stay outdoors, he says. "You can walk the beach at Mirror Pond and within 20 minutes, drive to the mountains, pull on your ski boots and ski all morning, then return to town for a round of golf or tennis in the afternoon."
Denoux says Bend has gotten considerable attention from people who've previously vacationed there, and boomers researching housing prospects for their retirement years. Many clients have narrowed their search down to Austin, Tucson and Bend, he says. "It's really neat to hear stories that put Bend in a league on par with these other towns."
Median price is about $285,000 for a three-bedroom, two-bath 1,500 square-foot home in the Bend area. Prices are a bit lower on Bend's eastside. Plus, boomers can figure on a tax bill approximately 1.5% of the selling price, Denoux says.
Ed Graham and his wife, Nancy, retired school administrators, recently relocated to Bend from Kirkland, Wash.
Graham says in Kirkland most of his neighbors were Washington natives and it was a bit difficult to break into their circles and make friends. "In Bend, people seem earnest about friendships. You're not afraid to say hello and shake hands."
Graham, 71, and his wife, 69, like to ski, golf and work out at one of Bend's many athletic clubs.
The city also has two hospitals and access to a plethora of good doctors—a selling point Graham says.
"We paid $770,000 for our condo in Kirkland. In Bend, we paid in the low $400,000s and have gotten twice as much space—and smiling neighbors."