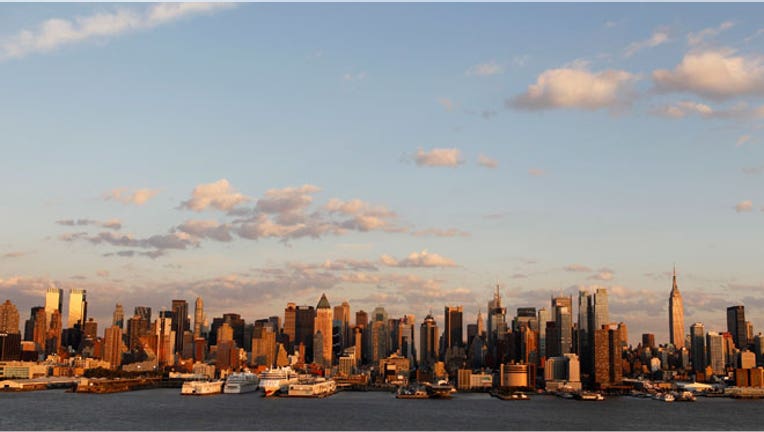 This isn't your grandmother's retirement.
A new trend is emerging among retiring boomers as they shun the tradition retirement lifestyle that often included downsizing and moving to retirement communities, as some ditch their suburb life and move to cities to live out their golden years.
While this type of reverse-retirement may not be the norm, Nancy Thompson, AARP spokesperson, says a city retirement is appealing for a certain type of boomer.
And because there are just so many boomers, anything this generation does makes waves.
"It's interesting to a certain boomer the way age-segregated retirement locations are interesting to some people," says Thompson. "It's people with enough money to afford it and who are enterprising that are considering cities."
Thanks to a slowly-rebounding economy, Leeann Iacino, COO of Prudential California, says more retirees view cities as a viable and exciting alternative for their post-career lives.
"The economy is getting better; they may feel more secure about their funds in the stock market and there are a lot of amenities and facilities in urban areas," Iacino says. "People like to walk places instead of drive. It's one kind of lifestyle: a city lifestyle. We see a trend with more high-rise type living with cleaners, grocery stores and restaurants all within walking distance."
But Thompson cautions retirees considering relocating to a city that the process may mean living in a smaller place, but that might not equate to a lower cost of living.
"Even if you downsize, it will be more cash," she says. "Your four-bedroom place in the suburbs will be the same cost as a three-bedroom condo in a city."
Before relocating, boomers need to consider their finances and how long they plan to be retired before making a move, recommends Michael Corbett, consumer spokesperson for real estate website Trulia.
"If you are going to retire into a city, consider whether you want to rent or buy," he says. "It's a big financial question depending on your age—are you willing to make that big investment, or would you rather have that money free to live on?"
Things to Consider Before Relocating
Health Care Options. While cities may be vibrant and exciting, Iacino says to ensure you have access to health care before making a permanent move. "Make sure there are also amenities from independent care, to assisted care," she says.
And just because health-care is accessible, doesn't mean it's cheap, Corbett says.
"You need to ask questions—in a big city you don't want to have to go to the emergency room all the time; you need access to private doctors. This may be a challenge in a big city," he says. "If you are very wealthy, this may not matter, but for the average American these financial considerations are still important."
Entertainment. While big cities tend to offer a variety of entertainment options, retirees need to make sure they align with their interests.
Visiting the area before buying, and spending a decent amount of time in the locale is always smart, Iacino says. Speak to people who live there, talk to the businesses in the city and become familiar with the weather.
Transportation. Walking is great for health and exercise, but Thompson suggests making sure the city's public transportation is up to par.
"You should have easy access to transportation that is actually usable," she says. "In Arlington, Virginia, they have done a brilliant job of developing metro areas …the metro and busses are all easy to use, you don't have to walk down stairs, for example, to get into the subway. It's safe, convenient and user friendly."
For boomers that decide to make the leap into post-work city living, Thompson recommends choosing a living space that will be accommodative as they age.
"Can you enter the building without steps? If you develop limited mobility, you don't want your home to disable you even further," she says.  "Convenience makes it easier on everyone for you to age in grace."