Boomers Impacting M&A Market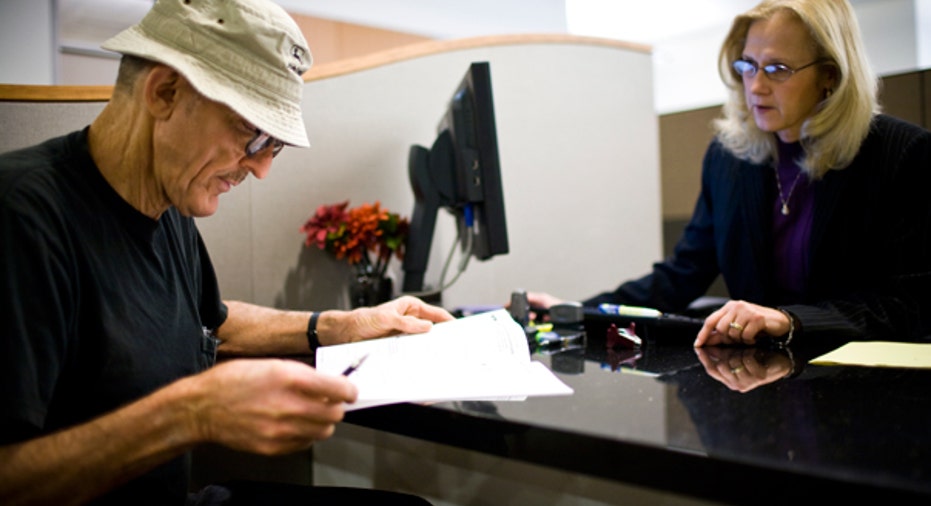 According to a recent survey, mid-market executives are optimistic about Mergers and Acquisition opportunities and many companies can now make strategic transactions rather than settle for opportunistic ones.  With 25% of mid-market firms currently involved in an ongoing acquisition it looks like we are finally approaching a seller's market.
Citizens Commercial Bank's fourth annual Middle Market M&A Outlook Survey found retiring baby boomers are making an impact with seven in 10 business owners considering their targeted retirement date a "key factor" in determining the time frame for selling their business. Bob Rubino, Head of Corporate Finance and Capital Markets for Citizens Commercial Banking offered these additional findings from the survey.
Boomer:  How did the survey find the state of the M & A market for 2015 overall?
Rubino:  In Citizens Commercial Banking's Middle Market M&A Outlook, business leader respondents who have been contemplating making acquisitions have reached a tipping point. We have a definite break between those companies that are more firmly committed to making an acquisition in 2015 and those that have decided to sit on the sidelines for the next 12 months.  We believe the Middle Market M&A Outlook survey suggests that the U.S. middle market in 2015 will witness greater intensity by buyers and an acceleration in their M&A plans. The more robust U.S. economy is giving potential buyers more confidence to pursue an acquisition and many middle market companies are gaining confidence from watching their larger public competitors increase their level of acquisitions. In 2014, global M&A increased by 25% aided by a number of very large transactions.  However, the U.S. domestic middle market M&A was flat year-over-year. Middle market companies see the large corporate M&A gains and want to ensure they do not fall further behind their larger competitors. The stronger U.S. economy has increased demand and is driving the top line for many middle market companies.  As the survey points out, potential buyers are increasingly concerned that doing an acquisition in this "up" economy could put their employees and clients at risk.
Boomer:  What is the general market outlook found by the survey?
Rubino:  Thirty-six percent of mid-market firms are now currently involved in acquiring another firm or are actively seeking opportunities.  This compares to 26% percent in 2013. Forty-six percent of the highest-revenue group of mid-market companies ($100MM-<$2B) are currently involved in a purchase, up from 30 percent in 2013. At the same time, the number of buyers who have decided to put off a purchase for at least a year has risen to 40 percent. This data points to an increased level of market awareness: companies considering acquisitions feel they have enough information to either decide to act now or postpone any buying activity until a later date. We expect M&A conversations this year to be even more intensive and focused. Companies that are considering M&A have made up their minds to pursue a deal.
Boomer:  What is the state of buying in 2015?
Rubino:  Nearly half of mid-market firms in last year's survey were content to sit on the sidelines of purchase activities, classifying themselves as passively receptive to buying transactions. This is no longer the case. The market has reached a tipping point where business leaders have decided to buy now or wait at least one year before taking action. Many business leaders feel they know enough about the market and their industry to make a decision. After several years of being in a low-growth environment, executives have come to the realization that they can't sit on the sidelines forever and wait for things to dramatically turn around. At the same time, the percentage of companies that has decided to wait at least 12 months before getting involved in a purchase has risen. High valuations might be one reason this group of companies has decided to delay purchase activity. Many properties on the market come with high price tags, and some potential buyers might prefer to wait and see if prices moderate.
Rubino:  What is the state of selling in 2015?
Rubino:  Selling activities remain relatively sluggish, with just 9 percent of mid-market companies actively trying to be sold. Several factors likely explain why more companies aren't actively putting themselves on the market in these days of high multiples. First, about two-thirds of mid-market companies expect their market valuations to rise over the next 12 months, so some organizations might be waiting for a more lucrative opportunity. Also, most middle market companies are largely dependent on domestic customers and the U.S. economy for their growth and the U.S. economy is doing well versus most world economies.  The positive trends in the U.S. economy are contributing to better business results and higher demand levels for U.S. middle market firms.  Finally, many business leader respondents reported a significant number of unsolicited offers from both private equity and other strategic investors.  This increased level of buyer interest further fuels confidence on the part of sellers that valuation could continue to rise. The survey also points to heightened concerns on the part of potential sellers.  The most frequently mentioned concerns are: losing key employees, being undervalued and the potential negative impact a sale would have on client service.  This higher level of seller anxiety supports the findings that sellers are not overly excited about putting their companies up for sale in the near term.    In many ways, these heightened concerns are a "call to action" for would-be buyers.   Buyers should be cognizant of these heightened seller concerns when they approach firms to engage in acquisition discussions.  Buyers stand a better chance of success in their overtures to the degree they can alleviate or mitigate these seller concerns.
Boomer:  Why is it time for baby boomers to sell?
Rubino:  The oldest baby boomers are nearing retirement age and that seems to be having an impact on sales activities. Among business owners, 7 in 10 say their retirement date is a key factor in deciding when they'll sell their business. The correlation between retirement date and sales timing is tied to the fact that companies today are less likely to be passed on to others in the family. Longer life expectancies mean that owners are deciding to retire while they still have time to enjoy the revenue from the sale of the business. More than one-third of mid-market sellers feel that M&A activity will increase in 2015 due to retirement. This trend is expected to increase over the next several years as more baby boomers reach retirement age.