Boomers, Hipsters Brew Up New Hobby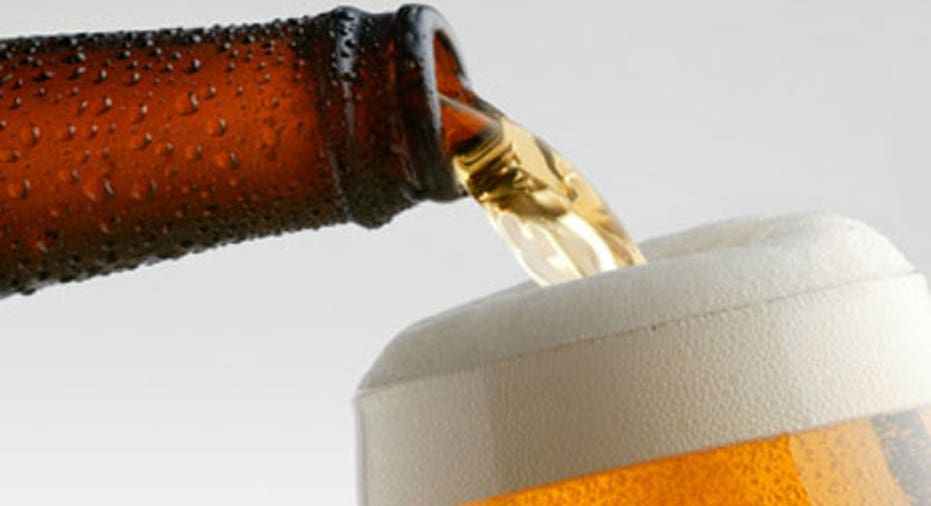 Turns out the boomer generation and Gen-Yers have more in common than they thought: beer.
"It's definitely a social club. There's really nothing better than having a few people over and spending the afternoon together giving one another honest evaluations of your beer," says Bob Kauffman, a 57-year-old retired postal service worker in Boulder, Colo., who brews his own beer.
In a national survey of home brew supply shops, The Home Brewer's Association found that gross revenue grew 16% from 2009 to 2010, and again from 2010 to 2011. Additionally, the number of home brew clubs in the U.S. now stands at 1,100, a dramatic increase from 700 in 2007. And the increased interest is expected to continue in 2012.
"Right now, about half the people buying the beginner kits are under the age of 30. The other half are over the age of 30, and a lot of those are over the age of 50," says Gary Glass, director of the American Home Brewers Association. "Retirees are getting into the hobby because of the general do-it-yourself mentality that's such a big part of that generation."
Kauffman began brewing long before leaving the workforce, but says only now has he really had the proper time to devote to it.
"It's great not having to fit it around my work schedule. I've got some friends who just started brewing at their retirement homes, and they've got the whole community brewing with them. You can start at any age, and it's a fantastic hobby no matter how old you are."
But with a 23% increase in membership in the Home Brewer's Association in the last year, it's not just the boomer generation heating up the home brew space.
"Last year's Home Brewers Conference saw more than 50% growth over the previous year, and this year we sold out all tickets to the conference in 46 hours," says Glass. "The response has been incredible."
Another reason for the renewed popularity in home brew is the "buy local" movement, he says.
"Today you have the whole 'locavore' movement of people looking to support local farmers, doing their own gardening, and growing their own food. In many cases this may mean supporting your local brewery, and it's coming out of your own kitchen--that's pretty local."
As for the home brewers under 30, Glass says a big part of their inspiration is self expression, along with the ease of getting information about beer-making on the Internet.
"We are seeing a lot of kids getting into the hobby because making beer can really be like creating a work of art. With all the different ingredients and the whole social culture surrounding it, it's almost like a book club," he says. "With so many online forums, Web-savvy folks can quickly avoid how to make mistakes made by other home brewers and find a place to share their ideas."
A few years ago, the barrier to entry for would-be beer makers was much higher, according to Glass, because beer-making kits were much more expensive. Today, supplies are easier to find and cheaper now that they can be ordered online.
"Usually brewing fell into the realm of the middle-aged guy with a ponytail and a huge garage, but today, half of our customers are actually young women," says Stephen Valand, co-owner and founder of the Brooklyn Brew Shop, which sells beer-making supplies and instructional literature.
"This was not a cheap hobby a few years ago, so we decided to make a starter kit for $40. Five years ago it probably would have cost $150, and that's a pretty big gamble to take to get into a hobby that you're not even sure if you're going to like and that's going to take up a lot of space," says Valand.
Today, the $40 one-gallon starter kit is Brooklyn Brew Shop's most popular item. Since the company started in 2009, the store's overall sales more than doubled each year. The kits are now available at national retailers including Williams Sonoma (NYSE:WSM), Whole Foods (NYSE:WFMI), Urban Outfitters (NASDAQ:URBN) and hundreds of independent kitchen shops.
For the real brewing enthusiasts, however, the smaller kits may not be enough.
"I figured out a while back that the amount of work involved in brewing five gallons is the same as brewing 10 gallons, but you get twice as much beer out of it," says Kauffman. "My one caution to the older folks would be to buy a system that minimizes the lifting and carrying of heavy things, because once you get up to three or four gallons, it can get pretty heavy."
Online communities and forums have sprung up as places home brewers can seek advice and ask questions.  "Our demographic is anywhere from 25 to 65," says Justin Crossley, founder of The Brewing Network. "It's a community where the ages combine together at club meetings and festivals. There's never any segmenting off where there are kids over here and retirees over there. It's so interesting to see what a wide range of people brewing attracts."
The Brewing Network's first podcast aired five years ago, and got so many listeners the server crashed. Today, podcasts air weekly and attract more than 20,000 listeners.
"There is so much available these days from high quality ingredients to good equipment to brew with, it's not hard to see why it's catching on," says Kauffman. "As for the age gap, retirees may have a little more money to buy the fresh ingredients and time to go hunting for good hops, but younger folks are so creative these days, who knows what they're going to come up with. I'd like to try it."