Boomer Couple Taking a Big Chance on Art House Films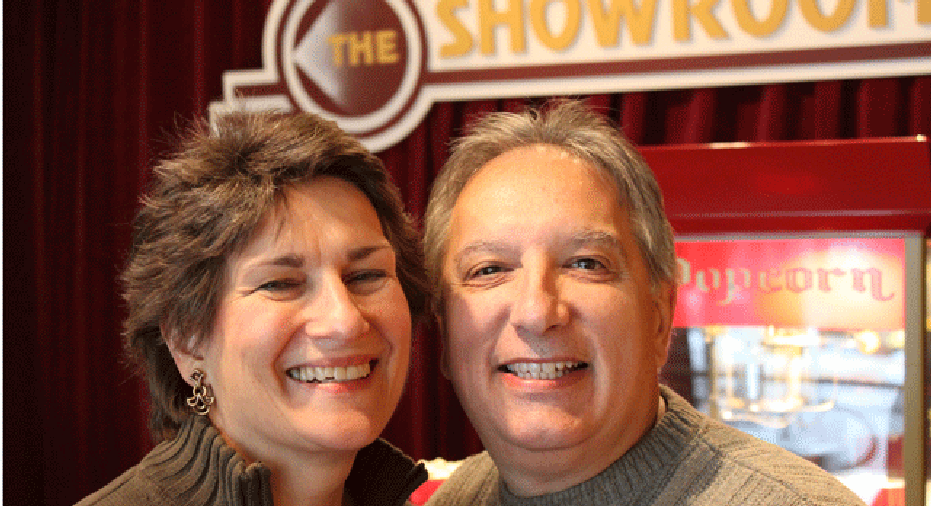 Mike Sodano and Nancy Sabino, both 60, opened their small Showroom Theater in Asbury Park, N.J. in 2009. According to the duo, they were looking to fill an unmet niche in the community, which is experiencing a cultural renaissance of sorts with art galleries and hip boutiques cropping up along its historical boardwalk.
"There was no movie theater here in town," Sodano said. "All the major chains had locations along the highway, but Asbury Park is being branded as a real artistic town with music and galleries. There was just no film presence, and we thought, 'how could that be?'"
Their small indie theater, equipped with a single screen and hi-def projector, is alive and kicking. According to Sodano and Sabino, it was a nearly $50,000 investment that started the venture, and today they are breaking even on the business. Sodano said aside from showing independent films, the space is also available to be rented out for private events. The Showroom features two films per day on weekdays and three daily on weekends.
Sodano and Sabino met while in college, him at Seton Hall University and her at Montclair State University, and shared a mutual love of film and art.
"Whenever we had a spare moment we would end up in a theater," Sodano said.
Now, the couple is taking their shared passion for indie film one step further. They're moving across the street, opening a larger venue with three screens and more space for movie lovers to enjoy indie fare. The new Showroom Theater is set to open in October, and Sodano estimates the couple has invested upwards of $1 million into the project.
Movies at The Showroom currently cost $9, a price its owners intend to keep in place once the new theater is opened.
And don't expect any screenings of Hollywood tent poles like "The Avengers" in their new theater, Sodano said.
According to Sodano, boomers are looking for great stories, not necessarily just huge blockbusters.
"The art house movement is catching on across the country," he said. "There's a growing demographic that wants more than just 'shoot-em-up' movies or fantasy or Hollywood green screen movies. They also want to experience movies in a community environment, not just watch them on their iPads."