Boom: Google Zooms 13% to a Record High; Market Cap Tops $335B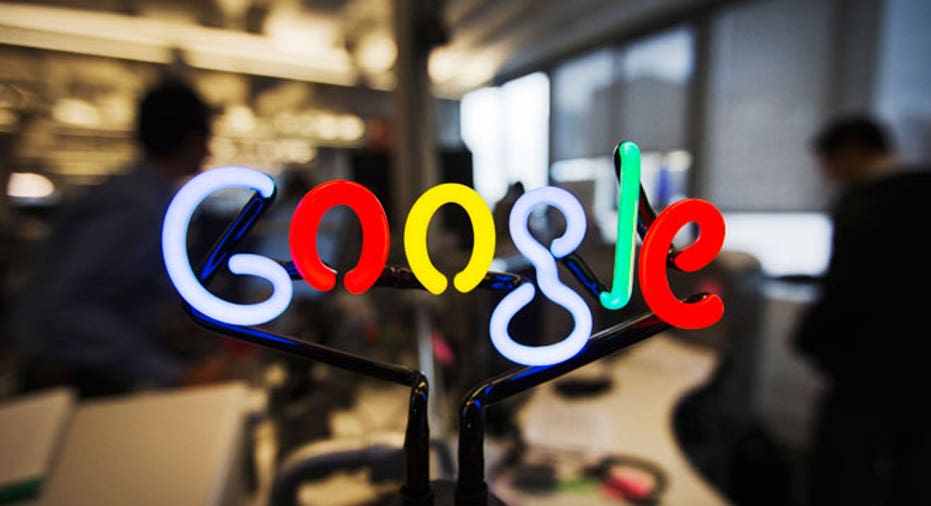 Google (NASDAQ:GOOG) raced 13% higher to an all-time record beyond $1,000 on Friday as investors scrambled to add $41 billion to the tech titan's market cap after being thoroughly impressed with its third-quarter earnings.
The impressive earnings beat late Thursday prompted already-bullish Wall Street analysts to ratchet their price targets even higher.
"It was a solid quarter with standalone Google firing on all cylinders," Jefferies analyst Brian Pitz wrote in a note to clients on Friday while upgrading his price target to $1,150 from $1,000.
Deutsche Bank (NYSE:DB) went a step further, hiking its target by a whopping 26% to $1,220 on Friday morning. The new target implies a surge of 37% from Google's Thursday close of $888.79.
According to Nasdaq data, Google's market cap surged to $338 billion on Friday, compared with about $297 billion on Thursday. The $41 billion daily increase in market valuation exceeds the entire market cap of Yahoo (NASDAQ:YHOO) by more than $5 billion.
That means Google is now more valuable than Microsoft (NASDAQ:MSFT) and is now the third-largest U.S. company, behind only Apple (NASDAQ:AAPL) and ExxonMobil (NYSE:XOM).
By hitting the $1,000 level, Google joins just three other U.S. companies that sport a four-digit stock price: Warren Buffett's Berkshire Hathaway (NYSE:BRK.A), Seaboard (NYSE:SEB) and Priceline.com (NASDAQ:PCLN).
The banner day for Google helped lift Wall Street, sending the Nasdaq Composite to its best level since September 2000 and the S&P 500 to fresh all-time highs.
Google recorded a 36% jump in third-quarter profits as a 26% increase in paid clicks helped offset an 8% decline in the average cost-per-click.
The tech company's revenue rose 11.9% to $14.89 billion, exceeding forecasts for $14.79 billion. Non-GAAP EPS hit $10.74, easily besting the Street's view of $10.34.
Ross Sandler, analyst at Deutsche Bank, cited a number of catalysts that should continue to drive Google in 2014, including: revenue from enhanced campaigns, local, mobile, display and YouTube; easy networks comparisons with the year-earlier period and improving margins.
Sandler also raised his 2014 earnings projections by 14% and advised investors to continue to add to their positions.
Jefferies said Google remains "best positioned" on a number of large secular trends, including online video, commerce and search.
Shares of Mountain View, Calif.-based Google closed at $1011.41, up 13.80% on the day. That leaves Google with a 2013 rally of 43%, compared Apple's (NASDAQ:AAPL) 4.4% decline and Facebook's (NASDAQ:FB) 103.68% surge.
Google's intraday high of $1,015.46 represents an all-time high for the company, which went public in 2004. Since that IPO at $85, Google's shares have skyrocketed as much as 1,094%.