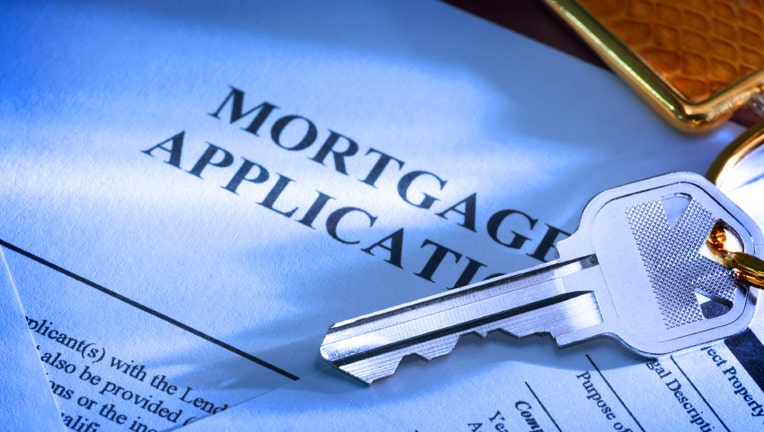 Mortgage rates inched down this week, hitting fresh lows as homeowners across the country rush to take advantage of the opportunity to reduce their mortgage payments.
The benchmark 30-year fixed-rate mortgage fell to 3.52% from 3.55%, according to the Bankrate.com national survey of large lenders. The mortgages in this week's survey had an average total of 0.44 discount and origination points. One year ago, the mortgage index stood at 4.21%; four weeks ago, it was 3.79%.
The benchmark 15-year fixed-rate mortgage fell to 2.84% from 2.88%. The benchmark 5/1 adjustable-rate mortgage fell to 2.67% from 2.68%.
The historic low rates led to a surge in refinances last week, as the volume of applications jumped to the highest level in more than three years, according to the Mortgage Bankers Association's weekly survey. Mortgage applications increased 16.6% from a week earlier. About 83% of all applications were from refinancers.
Who's Still Refinancing?
At least two groups of homeowners are refinancing, says John Stearns, a mortgage banker at American Fidelity Mortgage Services in Mequon, Wis. There are those who refinanced in recent months, and there are those who didn't want to go through the process of refinancing because they thought their rates were low enough. As they realize they could reduce their monthly payments significantly with the low rates, they are re-evaluating their options.
Homeowners with bigger mortgages, or jumbo loans, also have kept lenders busy in recent weeks, says John Walsh, president of Total Mortgage Services in Milford, Conn.
"We are starting to see a little more activity in jumbo refinances," he says.
The rate on the 30-year fixed jumbo loan has reached a new record low for three consecutive weeks. It was 4.16% in this week's survey.
Busy Lenders, Potential Delays
As lenders try to keep up with the increased refinance demand, borrowers should expect potential delays in closing and should lock their rates accordingly, Walsh says.
"I'd recommend 45-day locks," he says. "A lot of things could happen that could delay the process. You don't want to short-lock."
Where Are Rates Headed?
As the Federal Reserve continues its plans to purchase $40 billion worth of mortgage bonds per month, it is unlikely that mortgage rates will spike anytime soon, say industry observers.
But that doesn't mean borrowers should wait to refinance, says Cameron Findlay, chief economist for Discover Home Loans.
"You've got between now and the election," Findlay says to borrowers who want to grab the lowest rate possible. "I don't expect any significant changes in rates between now and then, but post-election, all bets are off."
Keep an eye on the jobs report
The September employment report, which will be released Oct. 5 by the Labor Department, will help keep rates low if it signals the economy is still struggling and disappoints the market.
Since the beginning of this year, the economy has added only an average of 139,000 jobs per month. In 2011, the average was 153,000.
Normally, a bad employment report leads to a decline in mortgage rates as investors seek safer investments such as U.S. Treasury bonds and mortgage bonds.
But even if all economic indicators put downward pressure on rates, is there any room for rates to drop much further? Probably not, say mortgage professionals.
"We are not going to see 2% on a 30-year mortgage," Findlay says. "Even if (Treasury) yields drop 60 basis points."
Borrowers who think they should wait for the bottom are playing a risky game, Stearns says.
"Now is the time to refinance because once this goes away, I don't know if we'll ever see rates this low again," he says.