'Bond King' Gross Sues PIMCO, Firm He Founded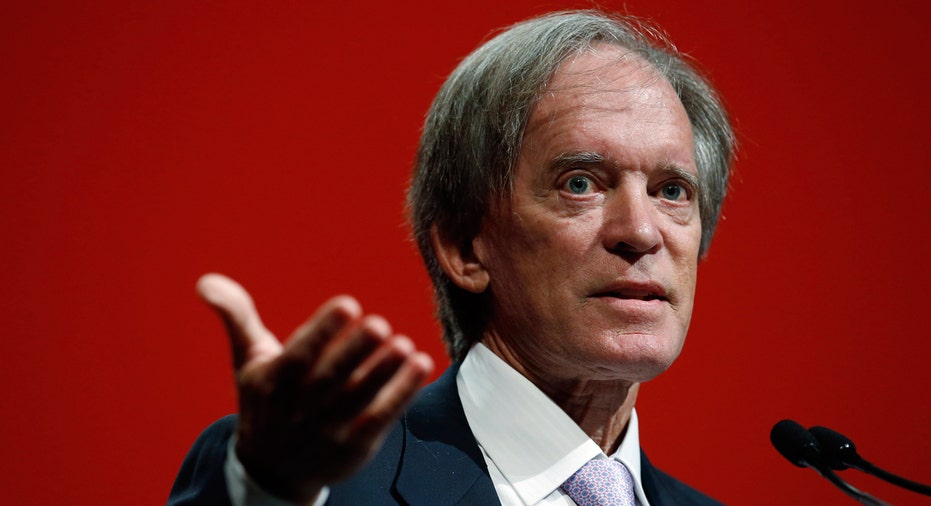 Legendary bond fund manager Bill Gross has filed suit against PIMCO, the giant bond fund company he founded in 1971 and left last year in a decidedly acrimonious split.
Gross' lawsuit, filed Thursday and which seeks damages of at least $200 million, ups the ante in terms of acrimony.
"Driven by a lust for power, greed, and a desire to improve their own financial position and reputation at the expense of investors and decency, a cabal of Pacific Investment Management Company LLC (PIMCO) managing directors plotted to drive founder Bill Gross out of PIMCO in order to take, without compensation, Gross's percentage ownership in the profitability of PIMCO. Their improper, dishonest, and unethical behavior must now be exposed," reads the opening paragraph of Gross' suit.
According to the suit, Gross' continued success at the top of the firm led to resentments among younger executives who had their own career ambitions and plans for altering PIMCO's business model as exclusively a bond fund asset management firm.
As long as Gross stayed on board, these younger executives' ambitions and compensation would be thwarted, the suit alleges. So they plotted together to oust Gross.
"As a consequence, Mr. Gross became the target of a power struggle within PIMCO – a struggle that eventually led to his wrongful and illegal ouster from the company he founded and a struggle where PIMCO wrongfully and illegally denied Mr. Gross hundreds of millions of dollars in earned compensation," the suit charges.
The suit then goes on to detail Gross' side of the story in his ill-fated working relationship with his second-in-command at PIMCO, Mohammed El-Erian. El-Erian arrived at PIMCO in 2007, hand picked by Gross as Gross' successor. By 2014 the relationship had frayed and El-Erian stepped down from PIMCO.
Gross, through his lawyer, said in a statement that any proceeds he might win in a court judgment in his favor will be donated to charity.
The purple prose of the suit is in keeping with Gross' reputation as a bit of an eccentric, someone who regularly peppered his notes to clients with superfluous details of his personal life. In the suit, Gross is described as a "world-renowned investment manager" who has "developed a towering reputation," one that led to be referred to as the "Bond King" in the financial media.
That reputation for egotism and eccentricity was floated at the time of his departure from PIMCO as a primary reason for his split from the firm of which he was long the face and the voice.
Gross joined the Janus Capital Group shortly after leaving PIMCO.
PIMCO suffered in the immediate aftermath of the messy split, as investors withdrew more than $100 million from the firm's various bond funds. But the PIMCO ship seems to have settled in recent months.
A PIMCO spokesman didn't immediately respond to a request for comment.