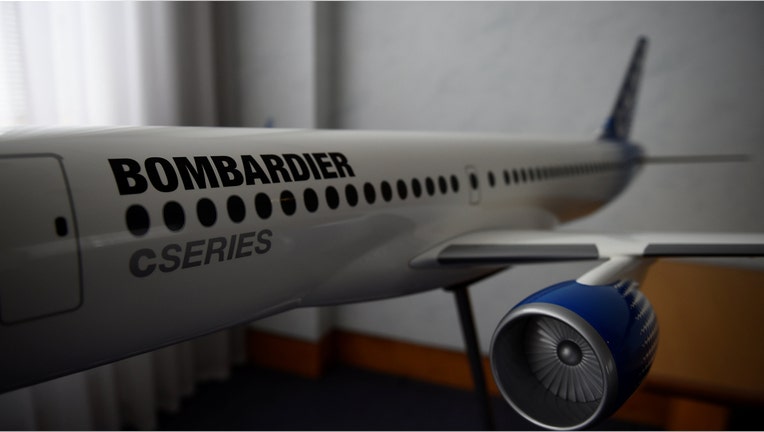 DUBAI, Nov 12 (Reuters) - Bombardier Inc is in talks to reshuffle Delta Air Line CSeries delivery slots with other customers in case a trade dispute holds up the U.S. carrier's order, a senior executive said on Sunday.
A U.S. trade commission will decide in early 2018 on whether to impose duties of nearly 300 percent on the CSeries, after Boeing complained the planes had been subsidized and sold below cost in the United States.
Delta, which ordered 75 CSeries jets in 2016, and Bombardier have each said they are unwilling to swallow the duties.
"We are looking at alternative opportunities for aircraft to be delivered to other customers," Bombardier Commercial Aircraft President Fred Cromer told Reuters at the Dubai Airshow.
He declined to name who Bombardier was in talks with, but said the Canadian company intended to deliver the 40 to 45 CSeries jets it had said it would in 2018 even if the Delta order was held up.
Cromer did not say how many CSeries jets Delta was scheduled to take next year. A Bombardier spokeswoman was not immediately able to provide the number.
CSeries customers include Air Canada, Lufthansa and Latvia's AirBaltic.
Airbus agreed in October to take a majority stake in Bombardier's troubled CSeries jetliner program, and has said any CSeries jets intended for the U.S. market would be built at its production facility in Alabama, potentially allowing the planes to avoid punitive duties.
(Reporting by Alexander Cornwell; Editing by Susan Fenton)