Bombardier aims to close plane deals ahead of Canadian PM's China visit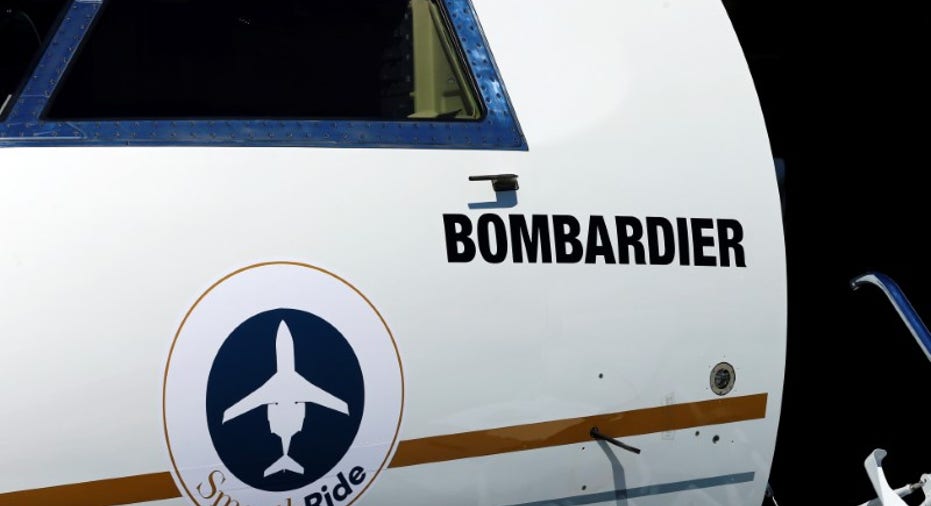 SHANGHAI (Reuters) - Planemaker Bombardier aims to close deals with Chinese airlines in time for an expected trip by Canadian Prime Minister Justin Trudeau to China next month, a senior Bombardier executive said on Tuesday.
Marc Meloche, Bombardier Commercial Aircraft's head of structured finance, told Reuters the planemaker was in talks with carriers, including China's three largest airlines, and leasing businesses on purchasing its C-Series plane.
"Prime Minister Trudeau is coming to China next month so there is optimism that Bombardier will be among those able to announce deals on that trip," he said.
"Bombardier is talking to all three big Chinese airlines, as well as many regional (players) and start-ups. All are very interested in the Bombardier C-Series."
Bombardier is pushing hard for orders in China, the world's fastest-growing aviation market, at a time when it faces threats to U.S. sales of the C-Series single-aisle jet because of a trade dispute with U.S. rival Boeing (NYSE:BA).
The U.S. government is on Tuesday expected to slap a preliminary anti-subsidy duty on sales of C-Series jets over that dispute.
The C-Series competes with some aircraft made by Brazil's Embraer SA, as well as the smallest planes made by Boeing and Airbus.
Meloche also said that several Chinese lessors, many of which were looking at sale-and-leaseback opportunities, had issued term sheets in support of C-Series deliveries.
New rules requiring Chinese airline start-ups to operate at least 25 smaller-city hopper jets before graduating to bigger aircraft have also fueled hopes of Chinese demand for C-Series jets.
While current C-Series models accommodate 110 to 130 seats, above China's 100-seat limit for regional jets, Meloche said Bombardier can make adjustments to meet the requirements.
He also said Bombardier could expand its activities at China's Shenyang Aircraft Corporation, which already makes part of the fuselage for its C-series and Q-series aircraft.
But unlike Boeing and Airbus, which are expanding production facilities in China, he said Bombardier had not discussed the possibility of a separate aircraft plant in the country.
(Reporting by Brenda Goh in SHANGHAI; Additional Reporting by Allison Lampert in MONTREAL and David Ljunggren in OTTAWA; Editing by Clarence Fernandez and David Goodman)