BofA Unloads Half of China Construction Bank Stake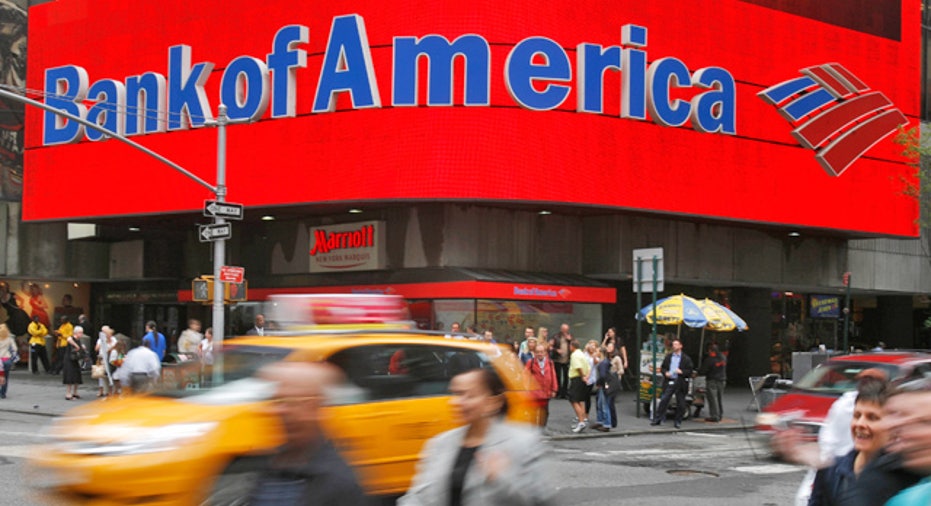 In an effort to bolster its balance sheet, embattled Bank of America (NYSE:BAC) unloaded 13.1 billion shares in China Construction Bank on Monday in exchange for $8.3 billion in cash.
The sale comes just days after Charlotte-based BofA made strides toward shoring up investor confidence by receiving a $4 billion investment from billionaire investor Warren Buffett.
BofA, which is the nations largest bank, said the sale to a group of investors is expected to boost its Tier 1 Common Capital under Basel I by $3.5 billion and reduce its risk-weighted assets by $7.3 billion. It is also expected to result in an after-tax gain on sale of about $3.3 billion.
BofA has lagged behind some of its peers in the banking world in raising enough capital to comply with new regulatory requirements under Basel III that take effect in 2013. Basel III also has restrictions on capital that represent ownership in financial institutions above 10%.
Concerns about BofAs mortgage liabilities and exposure to a potential double-dip recession led to a number of calls for the bank to speed up asset sales and raise more capital. BofA said the transaction is expected to close in the third quarter of 2011.
The sale will hardly end the two companies relationship as BofA plans to retain a 5% stake in CCB. BofA also said the companies are discussing a potential expansion and extension of the existing strategic assistance agreement.
Our partnership with China Construction Bank has been mutually beneficial, CEO Brian Moynihan said in a statement.
Shares of BofA extended their gains on the CCB announcement. They were recently up 3.48% to $8.03. Other big banks also rallied, including Citigroup (NYSE:C) and Wells Fargo (NYSE:WFC).