BofA to Pay $2.4B to Settle Merrill Lynch Lawsuit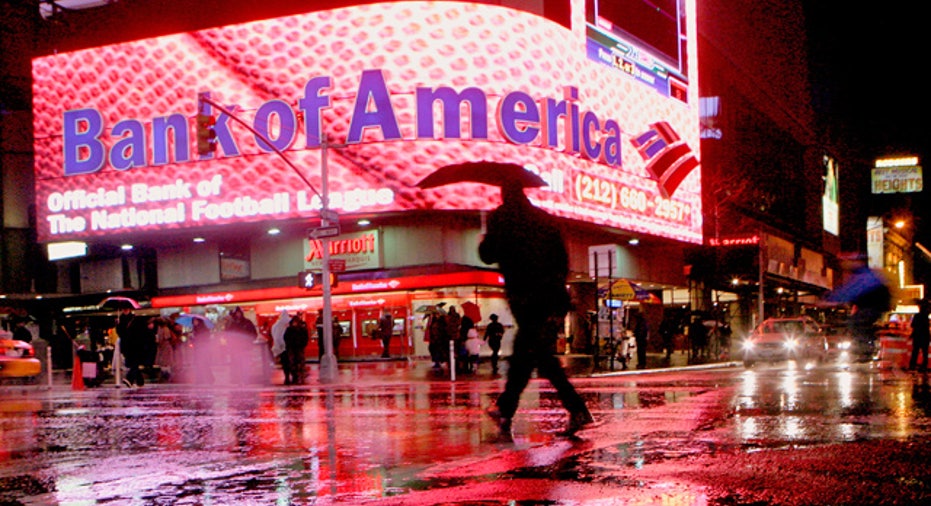 Bank of America (NYSE:BAC) will pay investors $2.43 billion to settle a class-action lawsuit that alleged it made misleading or false statements about the financial health of the bank and Merrill Lynch when the two merged in 2009.
The bold purchase of Merrill in 2009 came at the height of the financial crisis in a massive deal valued at more than $40 billion, just two months after its $4 billion purchase of Countrywide.
The Charlotte, N.C.-based company has also agreed on Friday to institute certain corporate governance policies until Jan. 1, 2015, including those related to majority voting in director elections and annual "say-on-pay" shareholder votes.
"Resolving this litigation removes uncertainty and risk and is in the best interests of our shareholders," BofA CEO Brian Moynihan said in a statement. "As we work to put these long-standing issues behind us, our primary focus is on the future and serving our customers and clients."
Estimating total legal expenses will be about $1.6 billion in the third quarter, the bank will pay for the settlement using existing litigation reserves. Along with other one-time charges, including an $800 million income tax expense in the U.K., EPS for the three months ending Sept. 30 is expected to be negatively impacted by 28 cents.
BofA is scheduled to report third-quarter earnings on Oct. 17. In a recent survey of analysts in a Thomson Reuters poll, Wall Street on average is looking for quarterly earnings of 14 cents.