BofA Targets Small-Business Credit Lines, Interest Rates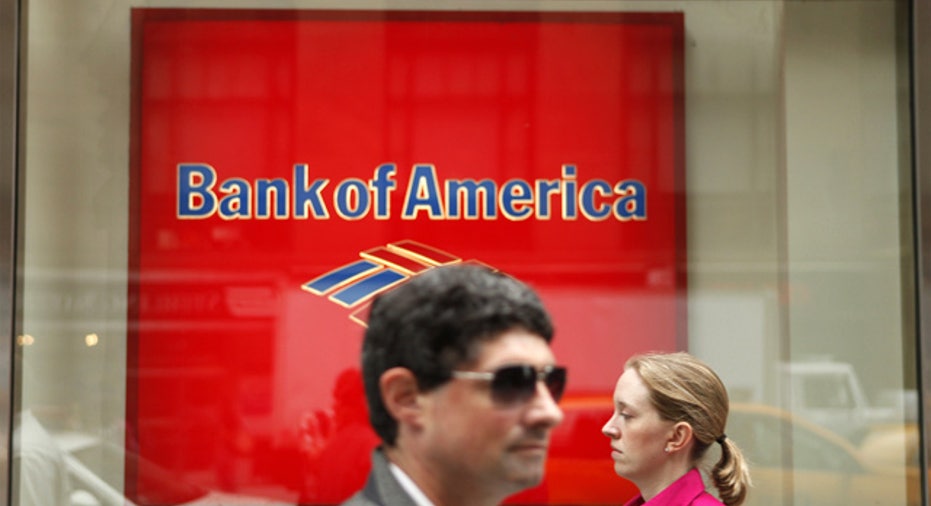 Bank of America Corp. is hitting small businesses where it hurts—their credit lines. According to the Los Angeles Times, the bank is cutting off lines of credit to some small businesses, and demanding they pay their balances in full.
The Times reported that if small businesses are not able to pay their loans off in their entirety, Bank of America is offering them repayment plans of up to five years with high interest rates. Borrowers will also be given annual reviews and fees, as well as reductions in the maximum amount of credit they can access, according to the Times.
According to the November Small Business Optimism Index from the National Federation of Independent Business, 34% of small-business owners reported borrowing on a regular basis, up from 30% the month prior. Additionally, a net 10% reported that loans were harder to get than their last attempt, for regular borrowers, down from 11% in October.
Babak Zahabizadeh is one business owner being targeted by Bank of America. Quoted in the Times' story, Zahabizadeh said he has cut back on more than 50% of his Messengers & Distribution staff throughout the recession, from 200 employees to 80. He was told in a letter from the bank that the $96,000 debt his business owed must be repaid in full before the end of January.
He said he spoke to a loan officer who offered him a two-year repayment plan at 12% interest, the Times reported.
Bank of America spokesperson Jefferson George said the bank has a strong commitment to small businesses, and contrarty to "speculation," it is not cutting or closing credit lines for small-business clients across the board.
"We put in some standard practices for a very small percentage of customers  – such as a maturity date and an annual renewal process – to better align the terms and conditions of these credit agreements with those of our current line of credit products," George said in a statement.
George said those who were affected were given a year's notice about the changes—a claim Zahabizadeh denied, according to the Times.
"In fact, we were able to work with 98% of the impacted clients and at this point the overwhelming majority of those solutions involved the same interest rate as before," he said.