BofA Board Gives Chairman Job to Moynihan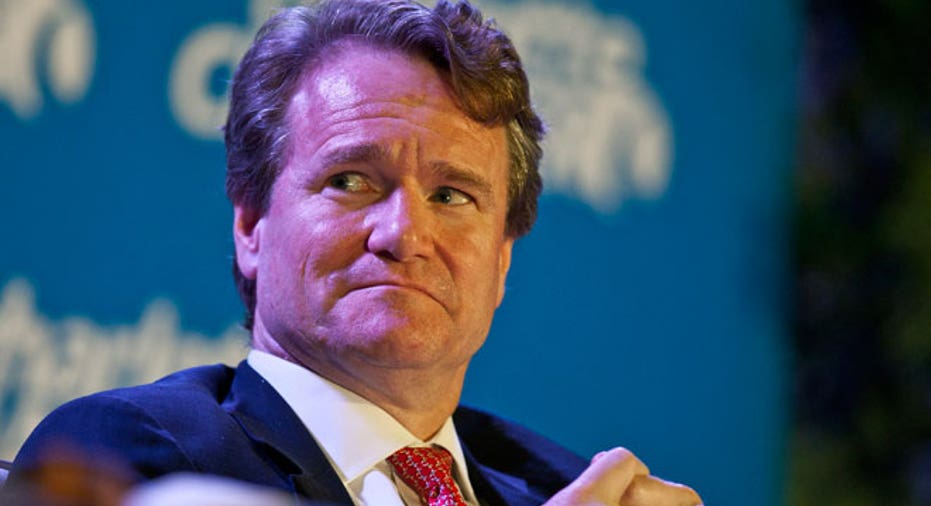 Bank of America Corp.'s (NYSE:BAC) board voted to make Brian Moynihan chairman, adding that role to his chief executive duties and underscoring the bank's steady comeback from years of pain that followed the financial crisis.
The current chairman, Chad Holliday, will remain on the board. The change is effective immediately.
The bank split the role of chairman and CEO under duress in 2009, when former executive Ken Lewis held both roles but shareholders voted to strip him of the chairman title.
Mr. Moynihan became CEO the following year. Mr. Holliday, the former CEO and chairman of DuPont, has been chairman since 2010.
Mr. Moynihan, 54 years old, took over at the bank at a time when it was reeling from the effects of its purchase of the mortgage lender Countrywide Financial Corp. and investment bank Merrill Lynch. Mr. Holliday said in a statement that Mr. Moynihan's strategy of simplifying the company has built value for shareholders.
Jack Bovender, the former CEO and chairman of HCA Inc., will become the bank's lead independent director.