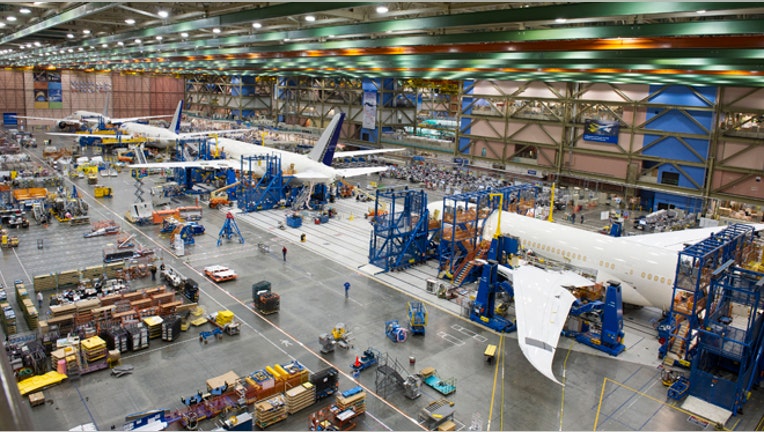 A day after getting approval to begin test flights as part of the process of returning the 787 to service, Boeing (NYSE:BA) has begun informing airlines that their Dreamliner deliveries could be postponed.
"We have informed our customers expecting 787 deliveries in the near term that those aircraft either have been or are at risk of being delayed," Boeing said in a statement Friday.
Thomson Airways, which was set to be the first U.K. carrier to take delivery on a Dreamliner, with flights forecast to begin on May 1, said it has not yet been given a new delivery date.
"Our priority is to ensure our customers go on their holidays and we are, therefore, putting contingency plans in place including using alternative aircraft for our long-haul flights to Mexico and Florida if delivery is delayed beyond the end of March," the airline said. "Unfortunately these circumstances are out of our control."
Boeing said "a dedicated team of professionals is continuing to produce 787s and prepare them for delivery" and that it is staying in close communication with its customers as it works toward resuming Dreamliner deliveries.
The setbacks come three weeks after the Federal Aviation Administration grounded all Dreamliners amid battery meltdown problems. Probes in the U.S. and Japan were sparked after a fire erupted in the battery pack of a grounded jet in Boston on Jan. 7. That was followed by a string of hiccups related to its lithium ion battery, including one that prompted an emergency landing in Tokyo.
The exact cause of the meltdowns has yet to be determined.
On Thursday, the FAA permitted the Chicago-based jet maker to begin conducting test flights of the 787.
"These test flights will be an important part of our efforts to ensure the safety of passengers and return these aircraft to service," FAA Administrator Michael Huerta and Transportation Secretary Ray LaHood said in a joint statement.
Test flights are commonly used as part of research and development efforts while the aircraft is airborne. The flights will be subject to a number of restrictions, including extensive pre-flight testing and in-flight monitoring. They will be conducted in a defined airspace over unpopulated areas.
"Boeing will resume limited 787 flight test activities soon with a flight of ZA005, the fifth flight test airplane," the company said in a statement, adding that it has "marshaled an extensive team of hundreds of experts … focused on resolving the 787 battery issue and returning the 787 fleet to full flight status."
FOX Business Reporter Adam Samson contributed to this report.