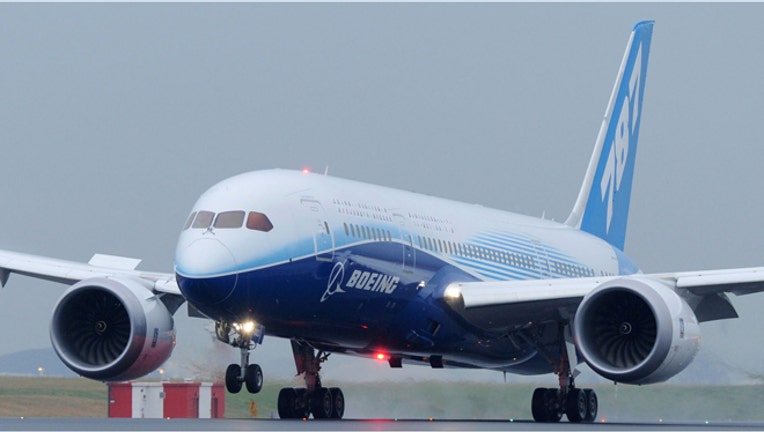 Boeing (NYSE:BA) will begin compensating Poland's national carrier, LOT Polish Airlines, in July for the 787 blunder that grounded its fleet of Dreamliners earlier this year.
Poland's Deputy Treasury Minister Rafal Baniak told Radio PiN on Monday that the Chicago-based jet maker will make a compensation offer next month.
The carrier, which had two Dreamliners in operation during the battery meltdown that grounded the    world's fleet of 50 aircraft for months earlier this year, said it lost more than $30 million in lost flights alone.
Boeing did not immediately respond to FOX Business for a comment, however it has long pledged to compensate airlines for the grounding and said it would cater its offer to individual carriers.
U.K.'s Thompson Airlines in May saw its first serving of 787 compensation when it secured an order for 60 narrow-body 787 MAX at a "significant discount," touting several "concessions, allowances and support" from Boeing in a deal otherwise valued at $6.1 billion.
Thomson and LOT are among the airlines that promised to seek compensation for the Dreamliner problems that forced Boeing to stall deliveries, saying that they lost significant portions of revenue by enacting contingency plans.
Boeing resumed 787 deliveries in May and launched a program of a new stretched-out Dreamliner this month. Its shares on Monday followed a steep decline in the broader market, slumping more than 3% in recent trade to $96.96.