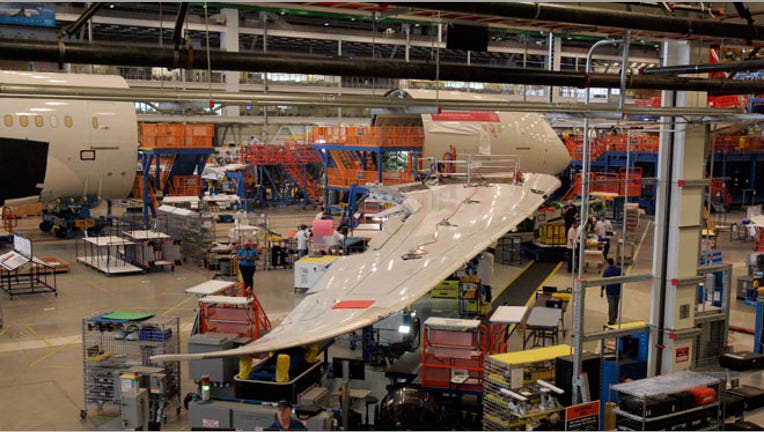 Boeing (NYSE:BA) says progress is being made to fix its battery problems and return the grounded fleet of 787 Dreamliner jets back to service.
The Chairman of state-run Air India told Reuters early on Wednesday that Boeing is hopeful of getting the 787 back in service by April.
Boeing would not comment on the report. However, it reiterated in a statement to FOX Business that teams of hundreds of engineering and technical experts are working around the clock with the sole focus of resolving the issue and returning the 787 to flight status.
"Everyone is working to get to the answer as quickly as possible and good progress is being made," a Boeing spokesman said.
Boeing and the FAA are expected to meet on Friday to announce a proposed fix, according to the Wall Street Journal. The FAA didn't immediately respond to FOX Business for a comment but a Boeing spokesman said the Dreamliner maker has been in "close communication with the regulatory and investigative authorities since the 787 issue arose."
The company would not specifically comment on its conversations with them.
Boeing's 50 in-service Dreamliners were grounded last month by the U.S. Federal Aviation Administration amid a series of battery meltdowns that at one point led to an emergency landing in Tokyo.
Several investigations remain ongoing and Boeing has since been permitted to begin test flights as part of the review.
While an exact cause of the battery problems has not been pinned down, Boeing has apparently found a way to fix the problem in a method that involves increasing the space between the cells so as to stop them from overheating, according to Reuters, citing a person familiar with the Chicago jet maker's plans.
Another solution would be if Boeing were to install ceramic plates between each cell and add a vent to the battery box, according to Reuters, citing a different source with general knowledge of Japanese battery makers.
Shares of Boeing climbed 2% on Wednesday morning to $76.08.