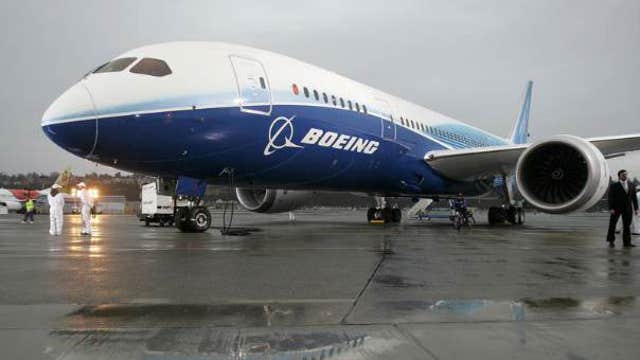 Boeing Co. (NYSE:BA) posted stronger-than-expected results for the fourth quarter, but gave a weak profit outlook for 2015 amid concerns that tumbling oil prices may hamper demand for its fuel-efficient planes.
The world's largest aerospace company by revenue said it expects to post $8.20 to $8.40 in earnings, below the $8.64 a share expected by analysts polled by Thomson Reuters. Boeing's revenue guidance of $94.5 billion to $96.5 billion, however, topped expectations for $93.25 billion.
Shares rose more than 4% premarket.
Boeing's results have been buoyed by strong commercial-jet demand in recent quarters, despite geopolitical developments that have slowed air-traffic growth in some regions.
Boeing and rival Airbus Group NV have built record order books on the promise of improved fuel efficiency. Tumbling oil prices, though, could make airlines defer investment in more fuel-efficient planes.
Boeing is working through a record $430 billion order backlog for commercial jets. That comes as some industry executives and investors have voiced concern about a potential bubble in jetliner demand.
For its fourth quarter, Boeing reported a profit of $1.47 billion, or $2.02 a share, up from $1.23 billion, or $1.61 a share, a year earlier. Core operating earnings, which exclude items including pension components related to market fluctuations, rose to $2.31 from $1.88.
Revenue improved to $24.47 billion.
Analysts polled by Thomson Reuters had expected $2.11 in per-share earnings and $23.93 billion in revenue.
Revenue at Boeing's commercial division climbed 15% to $16.84 billion as deliveries increased 13%.
But revenue at the defense, space and security division fell 14% to $7.59 billion. Boeing is restructuring the defense unit to counter military budget pressures and compete for a number of upcoming Pentagon competitions, including a new bomber.