Boeing receives order from Turkish Airlines for 40 Dreamliners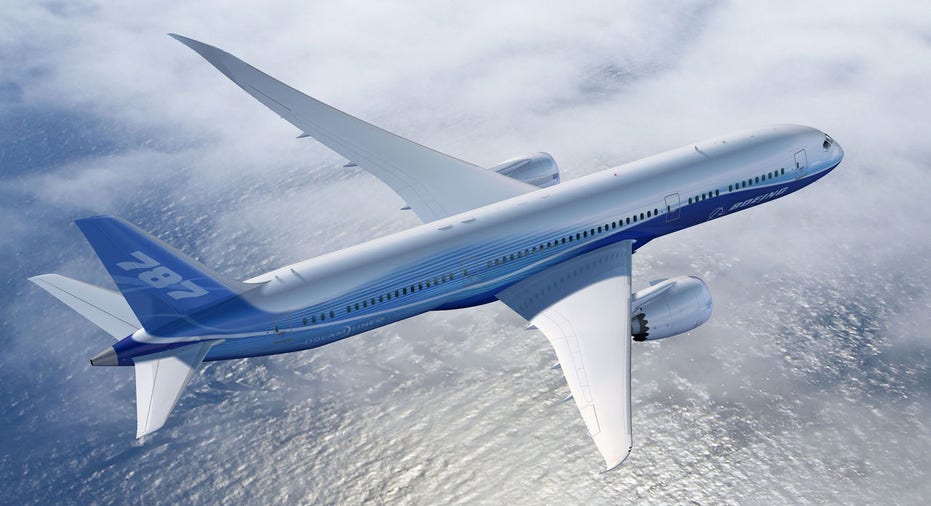 Boeing (NYSE:BA) announced on Thursday that Turkish Airlines intends to purchase 40 of its 787-9 Dreamliner aircraft in a deal, which once finalized, will be worth nearly $11 billion.
"Our intent to purchase these Dreamliners is to meet the demand for wide-body airplanes at the 3rd Airport, further strengthen our fleet capacity on the 100th anniversary of the Republic and to enhance passenger satisfaction," M. İlker Aycı, chairman of the board and the executive committee at Turkish Airlines, said in a statement.
The agreement, which was signed in New York, comes at a time when many airlines are purchasing mid-sized, twin-aisle aircraft—such as Boeing's 737—rather than long-haul planes. However, this year the airplane maker has received 82 gross orders for the 787, according to its website. Due to the demand for the jet, Boeing CEO Dennis Muilenberg told a Morgan Stanley conference that the company would boost production of the Dreamliner to 14 per month in 2019.
Boeing also said it will be working with the Turkish government through the Boeing Turkey National Aerospace Initiative on Thursday. The program aims to "support the growth of the Turkish aerospace industry."
Currently, Turkish Airlines uses Boeing aircraft, including the long-haul 777 and 737. The carrier also has an order for 75 of the Chicago-based plane maker's 737 MAX jets.