Boeing Picks St. Louis for Potential Jet Plant But There's a Catch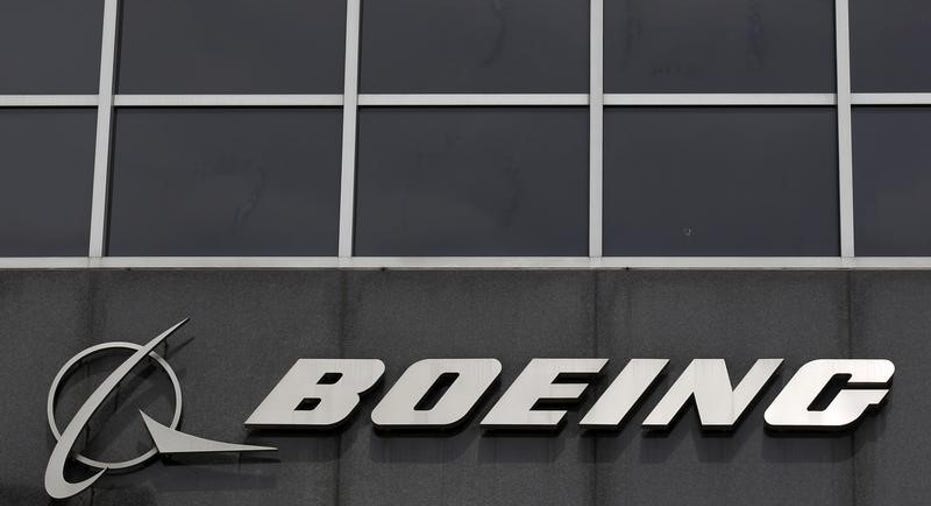 Boeing Co. (NYSE:BA) said it would assemble new U.S. Air Force trainer jets at its main military aircraft facilities in Missouri if it wins a three-way contest for a program estimated by analysts to be worth around $16 billion.
The move sets up the St. Louis plant in competition with facilities in Alabama and South Carolina run or planned by Boeing's rivals in bidding to build an initial 350 T-X jets.
Ticker
Security
Last
Change
Change %
BA
THE BOEING CO.
197.53
-0.37
-0.19%
LMT
LOCKHEED MARTIN CORP.
474.67
+7.11
+1.52%
RTN
n.a.
n.a.
n.a.
n.a.
Boeing said winning the contest would support around 1,800 jobs, but didn't disclose if any new ones would be created if it wins the contest due to be decided later this summer and assembles planes in the St. Louis facility, where test aircraft have been built in partnership with Sweden's Saab AB.
The Boeing offering is the only "homegrown" entrant from prime defense contractors, with Lockheed Martin Corp. (NYSE:LMT) offering a version of a plane developed by Korea Aerospace Industries Ltd, while Italy's Leonardo SpA entered its own widely used trainer after dropping a planned joint bid with Raytheon Co. (NYSE:RTN)
The Pentagon requires the winner to assemble planes in the U.S., though parts are drawn from global supply chains. Northrop Grumman Corp. pulled out of the contest earlier this year after designing an all-new plane.
Boeing already builds its F-15 jet fighter and the F/A-18 aircraft widely used by the U.S. Navy in St. Louis, and the T-X would help maintain experienced workers at the plants as orders become scarce.
The U.S. company has explored a potential move of the F-15 production line to India, to win a big combat jet deal, and the extension of F/A-18 work hinges in part on Boeing securing overseas orders for the planes.
Boeing's recent complaint against Bombardier Inc. over alleged predatory pricing of the CSeries passenger jet has led some analysts to question whether it can hang on to a potential deal outlined last year to sell 18 F/A-18s to Canada, which has rejected the charges.
"Canada is also a natural customer for P-8 maritime patrol aircraft and many other Boeing military products," said Richard Aboulafia at Teal Group in a client note. "Unless, that is, they start looking to anybody but Boeing for their defense needs."
The International Trade Commission is due to hold an initial hearing on Boeing's complaint on May 18.
Boeing has identified winning the T-X contest as a priority after its joint bid with Lockheed to build a new Air Force bomber lost out to Northrop. The plane flew for the first time in December.
Employment at Boeing facilities in Missouri had dipped to just under 14,000 by the end of Marchsecond only to Washington state -- from around 16,000 a decade ago.
Lockheed would assemble the T-50A jet developed with Korea Aerospace for the T-X contest in Greenville, S.C., where it also plans to shift production of its F-16 combat jet from Fort Worth.
Italy's Leonardo says it would build a plant in Tuskegee, Ala., for its offering and create 750 jobs if it wins the Air Force contract.
Write to Doug Cameron at doug.cameron@wsj.com
(END) Dow Jones Newswires
May 15, 2017 12:14 ET (16:14 GMT)