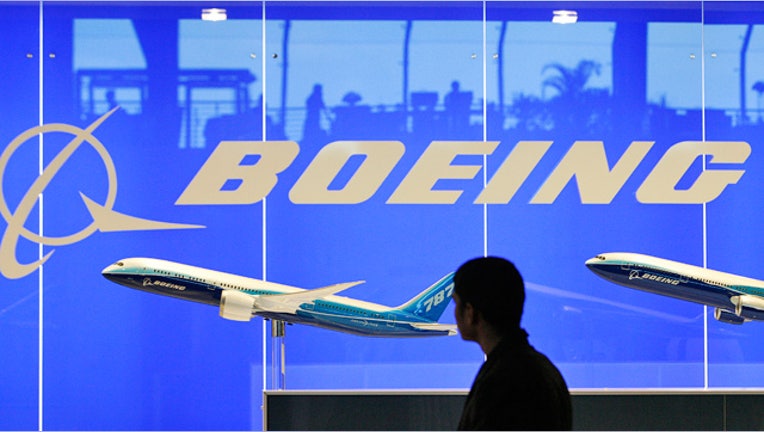 Boeing (NYSE:BA) on Wednesday said it has made a series of design changes to the new 737 MAX in an effort to lighten the jet, make it more aerodynamic and improve its fuel efficiency.
The MAX is "on-track to deliver substantial fuel-savings" when it is delivered in 2017, said Beverly Wyse, Boeing's vice president of the 737 program.
Boeing, which has long touted the fuel efficiency of its new line of jets, said it will continue to conduct studies and wind-tunnel tests through mid-2013 to try and make the 737 more aerodynamic and efficient, including a possible revision to the wing tips.
The latest updates to the jet include new aerodynamic designs to the body, such as an extended "tail cone" and thickened section above the elevator to improve steadiness of air flow. Boeing said that eliminates the need for vortex generators on the tail and removes some of the drag.
The company also updated flight controls, which will have fly-by-wire spoilers that make the plane lighter, as well as an electronic bleed air system that saves on fuel costs by making cabin pressurization and ice protection systems more efficient.
The jet maker will integrate the new CFM International LEAP-1B engine into the wing similar to the way it was placed on the 787 Dreamliner. It will also strengthen the main landing gear to support larger engines.
The company has more than 1,000 orders and commitments from 16 customers, including Southwest (NYSE:LUV), which landed Boeing's largest-ever order in December by buying 150 737 MAX aircraft for $19 billion.
Airlines operating the aircraft are expected to see a 10% to 12% fuel-burn improvement over today's most fuel-efficient single-aisle planes, as well as a 7% operating cost per-seat advantage "over tomorrow's competition," the company said.
Boeing continues to pour money into designing the most fuel-efficient jets in an effort to appease airlines that have been struggling under high oil costs. The jets, including both the MAX and Dreamliner, helped Boeing trump European rival Airbus in first-quarter deliveries.