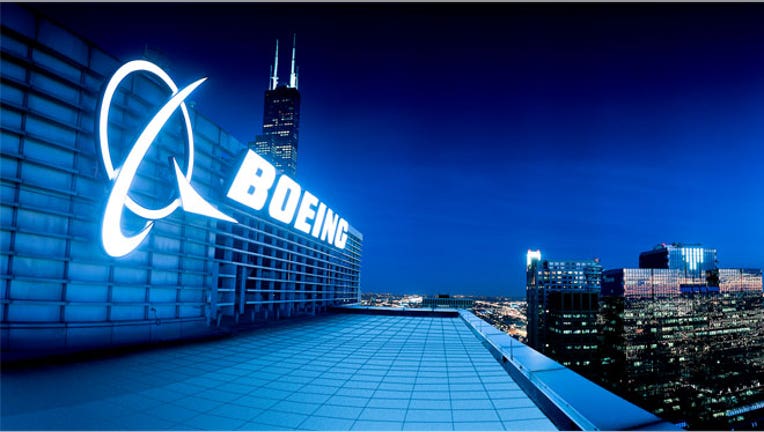 Boeing (NYSE:BA) disclosed a 6% dip in third-quarter profits on Wednesday due to higher pension expenses, but the defense and aerospace titan managed to beat Wall Street's expectations and also raised its full-year guidance.
The markets cheered Boeing's better-than-expected results and new outlook, bidding the blue-chip company's shares nearly 3% higher in premarket trading.
Chicago-based Boeing said it earned $1.03 billion, or $1.35 a share, last quarter, compared with a profit of $1.1 billion, or $1.46 a share, a year earlier. Analysts had been calling for EPS of just $1.13.
Revenue jumped 13% to $20.01 billion, essentially matching the Street's view of $20.03 billion. Operating margins shrank to 7.8% from 9.7%.
Boeing's total backlog grew to $378 billion from $374 billion at the start of the quarter, driven by net orders of $24 billion. By comparison, the company posted net orders of $13 billion in the second quarter.
"Strong core operating performance drove increased earnings in both our major businesses, along with higher overall revenues, improved cash flow, and solid earnings per share even as pension headwinds rose," CEO Jim McNerney said in a statement.
The company's commercial airplanes division generated a 28% increase in third-quarter revenue to $12.2 billion. Deliveries rose 17% year-over-year to 149 airplanes.
Boeing said its defense, space and security sales slipped 4% to $7.84 billion, driven by a 12% tumble in network and space systems revenue to $1.99 billion. While military aircraft sales declined 4% to $3.79 billion, global services and support revenue gained 5%.
"Our Defense, Space & Security business maintained double-digit margins in a challenging environment while Commercial Airplanes continued to build momentum with 787 deliveries and 737 MAX orders," said McNerney.
Looking ahead, Boeing upped its 2012 EPS view to $4.80 to $4.95 from $4.40 to $4.60 previously. Even the low end of the new range would beat the Street's view of $4.73.
Management now expects to generate full-year revenue of $80.5 billion to $82 billion, up from $79.5 billion to $81.5 billion earlier. Analysts had been calling for sales of $80.65 billion.
Shares of Boeing rallied 2.69% to $74.78 ahead of the opening bell, putting them on pace to erase their 2012 decline of around 1%.