Boeing-backed electric plane maker finds launch customer in JetSuite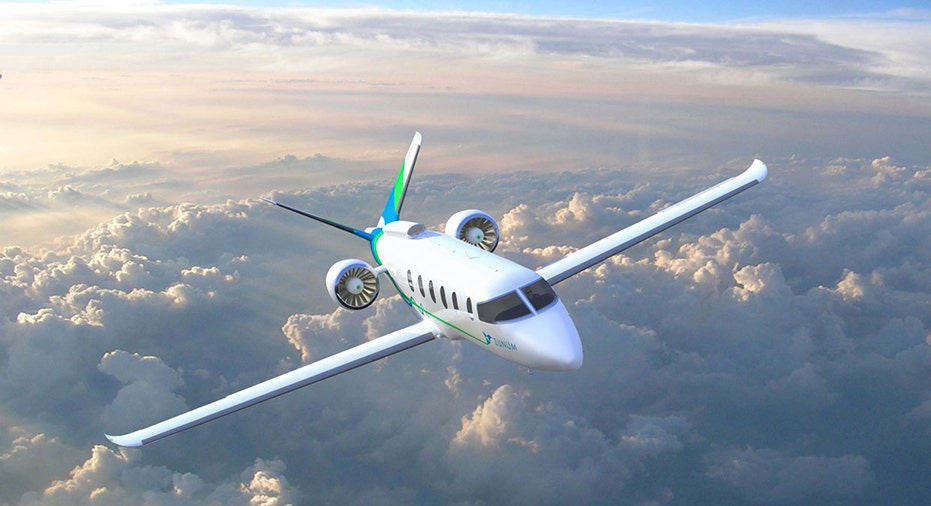 A startup private jet company backed by Boeing and JetBlue, has found a launch customer for its soon-to-be released aircraft.
Zunum Aero will sell 100 of its hybrid-to-electric jet planes –scheduled for flight tests next year – to JetSuite, which offers private charter flights as well as semi-private scheduled service through its subsidiary JetSuiteX's codeshare agreement with JetBlue. The twin-jet will seat up to 12 passengers and is expected to be available for delivery in 2022.
"We share Zunum's vision for hybrid to electric aviation," JetSuite founder and CEO Alex Wilcox said in a statement. "With this partnership, we expect to bring ever more efficient and environmentally friendly aviation solutions to our private and semi-private jet customers."
Zunum said the aircraft has a hybrid-electric range of 700 miles, 80% lower emissions and noise, a maximum cruise speed of 340 miles per hour and a direct cost of 8 cents per seat mile, or $250 per hour for the plane.
"When we say it's a hybrid electric series powertrain what that means is that we have designed it so that right now you can power the airplane with a combination battery and a turbo generator," Zunum CMO Sandi Adam told FOX Business last October. "It's already prewired so that you can swap out battery types and you can take advantage of better batteries as battery technology improves."
The company designed the aircraft to address the gap in regional transport infrastructure – around the 1,000 mile range – where it says few good options exist. Currently, regional jet aircraft made by companies like Canada's Bombardier and Brazil's Embraer dominate the shorter-range market, though Adam said Zunum's jet will be comparable in terms of pricing.