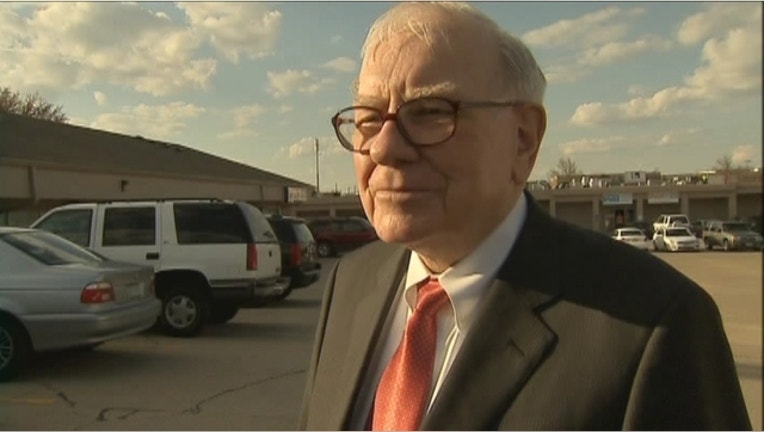 Berkshire Hathaway's (NYSE:BRK.A) locomotive division, BNSF Railway, one of the world's biggest consumers of diesel, confirmed Wednesday that it will undergo a pilot this year where its freight trains will use natural gas rather than diesel.
It's a move BNSF Railway CEO Matthew Rose said will allow the company to evaluate the "technical and economic viability" of natural gas, which he said could serve to lower locomotive fuel costs.
"The use of liquefied natural gas as an alternative fuel is a potential transformational change for our railroad and for our industry," Rose said.
BNSF has been working with locomotive manufacturers General Electric (NYSE:GE) and Caterpillar's (NYSE:CAT) EMD unit to develop the natural gas engine technology that will be used for the pilot.
The company still has to overcome technical and regulatory challenges, however Rose said the pilot nevertheless marks an important step in the transition to liquefied natural gas in through-freight service, potentially reducing fuel costs and greenhouse gases.
Oil has long been the primary source of fuel for jets and trains, yet the switch by BNSF may serve to lower diesel's dominance in transportation. Improved technologies have boosted gas reserves, lowering the price of gas and making it a much more fiscally attractive compared with its costly oil counterpart.
BNSF, a division of Warren Buffett's Berkshire Hathaway, plans to pilot the use of gas to operate its massive portfolio of freight locomotives, responsible for shipping anything from Boeing (NYSE:BA) aircraft parts to crude oil.
In an interview with The Wall Street Journal, Rose said the freight train sector has not seen such a historic transition since it shifted from stream engines.