BMW launches Indonesian-made sedans in luxury push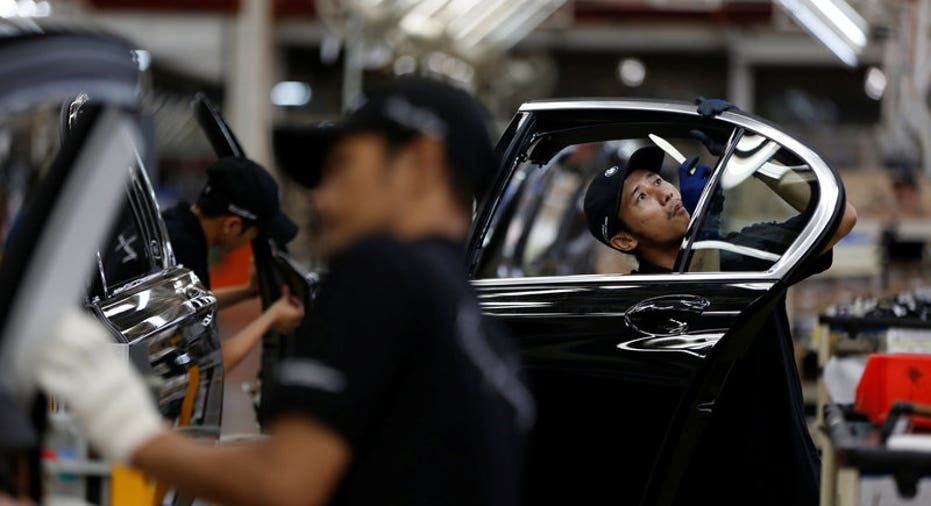 German automaker BMW on Wednesday launched its 7 series sedans in Indonesia that will be assembled in the country as it seeks to tap into the long-term demand for luxury vehicles in Southeast Asia's biggest economy.
Other luxury car companies such as Daimler AG's Mercedes-Benz are also increasingly shifting part of their production to the country of 250 million people to reduce costs and distribute their vehicles more quickly to consumers.
"We are very positive about the future of Indonesia and therefore we also see an increased potential in the luxury market," Axel Pannes, managing director of BMW Group Asia, told Reuters on the sidelines of a media launch in Jakarta.
The German company has invested more than 210 billion rupiah ($15.5 million) over the last five years to assemble a greater number of car models in Indonesia, the 7 series being the latest addition to its local line-up.
The group sold a total of 3,638 vehicles in Indonesia last year, up 5.7 percent from a year earlier. BMW executives declined to give sales projections for this year or for 2017.
Global carmakers would benefit from lower import tariffs for certain components if they were to set up local assembly plants, said Jongkie Sugiarto, co-chairman of the Association of Indonesia Automotive Industries.
The move would also be positive for Indonesia as it brings investment into the country and generates employment, he added.
The Indonesian government is offering incentives for foreign companies to build cars domestically, said I Gusti Putu Suryawirawan, director-general for metal, machines, transport equipments and electronics at the industry ministry.
"The aim is for them to produce here and therefore involve local suppliers," Suryawirawan said, adding that the automotive sector was a key sector for Indonesia's economic growth.
Gross domestic product is expected to grow 5 percent this year and up to 5.4 percent in 2017, according to the central bank's latest estimate.
The premium car market should be supported next year by the government's economic stimulus and the roll-out of infrastructure projects, said Kariyanto Hardjosoemarto, a sales operation and product management executive at Mercedes-Benz in Indonesia.
Indonesia's tax amnesty scheme, launched in July, may also help to boost luxury car sales as those who were previously concerned by being chased by the tax office would now be less hesitant about making such purchases, Hardjosoemarto added.
(Reporting by Eveline Danubrata and Cindy Silviana; Editing by David Evans)