Blue Apron plunges more than 20% to all-time low, here's why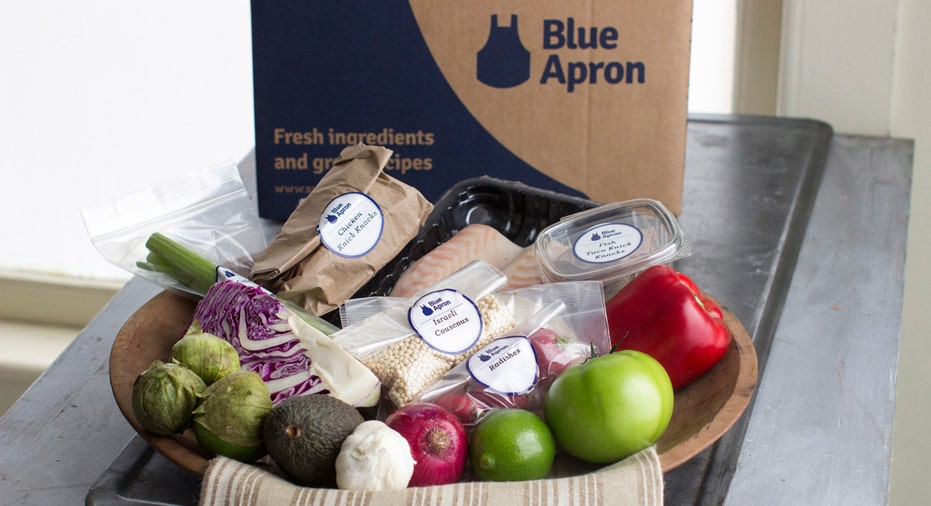 Another new low for Blue Apron (NYSE:APRN).
Shares of the meal kit maker plummeted more than 20% on Tuesday after the company said its new fulfillment center in Linden, New Jersey, has been hit with higher costs than expected, dragging down Blue Apron's bottom line.
"Today Linden is performing as our worst-margin operating center because it's very new," Blue Apron CEO Matt Salzberg said during the RBC Capital Markets Technology, Internet, Media and Telecommunications Conference Tuesday.
The company's CFO, Brad Dickerson, also said the company experienced "unexpected costs" when it closed its Jersey City facility and moved to its new location, which is 15 miles down the road.
The new Linden facility, however, is still months away from being fully operational as the company continues to train thousands of new and old employees.
A spokesperson for Blue Apron told FOX Business that Salzberg's comments at this morning's conference "echoed everything that was discussed on last Thursday's earning call" and "there was no new information" to comment on.
Blue Apron shares have struggled since debuting on the New York Stock Exchange in July. The company debuted at $10 per share and briefly saw its stock hit $11 before its steady decline to around $3.09 per share Tuesday.
The new fulfillment center isn't Blue Apron's only problem. Last week during its earnings call, the company said its customer base shrank 6% in the third quarter from a year earlier, and 9% from the previous quarter.
Dickerson told investors that the company plans to cut marketing spending in the fourth quarter to improve profit margins.