Bloomin' Brands Scores 11.9% Rise in Debut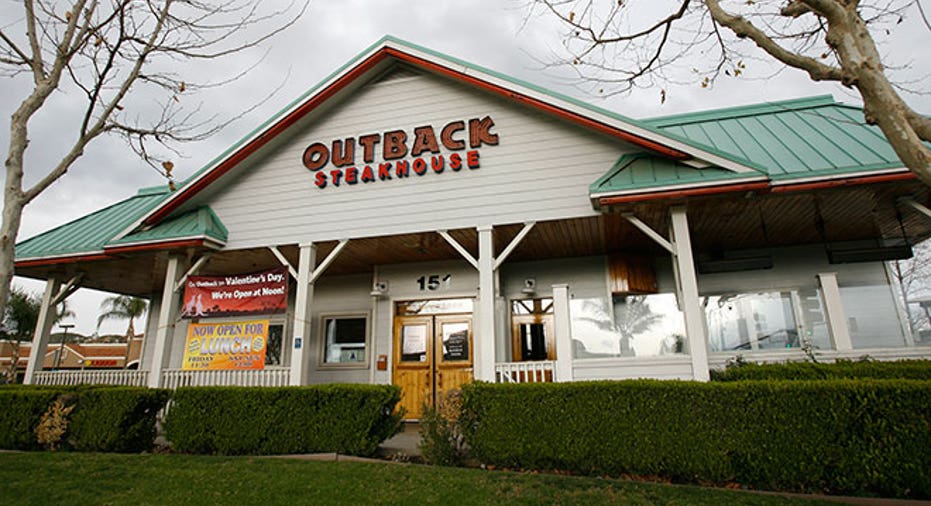 Bloomin' Brands (NASDAQ:BLMN) kicked off its life as a public company with a modest 11.9% gain on Wednesday after the parent of Outback Steakhouse was forced to sharply slash its offering size and valuation.
Late Tuesday Bloomin' Brands said it sold 16 million shares at $11 each, compared with a target to sell 21 million shares at between $13 to $15.
The offering raised $176 million for Tampa-based Bloomin' Brands, which also owns Carrabba's Italian Grill, Bonefish Grill and Fleming's Prime Steakhouse.
Bloomin' Brands opened trading late Wednesday morning nder the ticker symbol "BLMN" at $11.60, representing a 5.5% increase from the IPO price.
However, Wall Street bid the stock higher in the minutes after the trading began, giving the stock a close of $12.41, up 11.91% on the day.
The Bloomin' Brands IPO comes in the wake of mixed debut performances for other recent restaurant IPOs. Tex-Mex chain Chuy's Holdings (NASDAQ:CHUY) enjoyed a 15.8% leap in its first day of trading, while Del Frisco's Restaurant Group (NASDAQ:DFRG), the parent of high-end steakhouses, was flat in its debut.
Founded in 1987, Bloomin' Brands is best known for its Aussie-themed Outback Steakhouse restaurants, which account for half of its 1,300 U.S. restaurants.
Despite the slowing economy, Bloomin' Brands generated a 5.3% increase in restaurant sales to $1.05 billion in the first quarter, however its net income dipped to $50 million from $55 million the year before. Overall revenue jumped 5.9% in 2011.
Bloomin' Brands is set to debut at Nasdaq OMX Group (NASDAQ:NDAQ), which is attempting to recover from reputational damage caused by the flubbed Facebook (NASDAQ:FB) IPO in May.
The offering is being run by Bank of America Merrill Lynch (NYSE:BAC), Morgan Stanley (NYSE:MS), J.P. Morgan Chase (NYSE:JPM) and Deutsche Bank (NYSE:DB).
Led by Bloomin' Brands and British soccer club Manchester United, the U.S. IPO market was expecting its largest week of offerings since the Facebook debacle.