Blackstone Profit Misses, Firm Sees Opportunities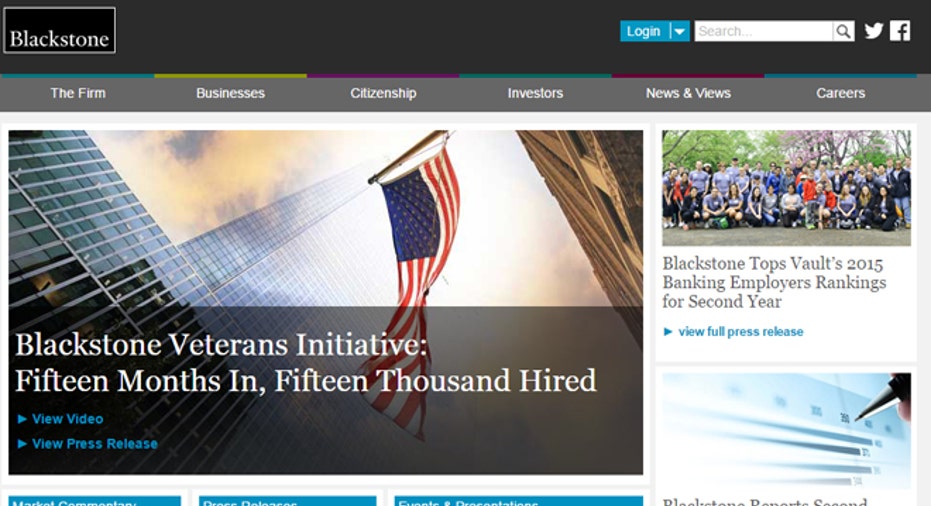 Blackstone Group LP, the world's largest alternative asset manager, on Thursday reported lower-than-expected third-quarter earnings, but said it was well positioned to profit from market jitters and put more of its $42.3 billion in undrawn investor capital to work.
Shares of Blackstone were down 4.9 percent at $29.06 in premarket trading.
As markets rallied in the last few years, private equity firms have been net sellers rather than buyers, since soaring asset values made it more attractive to sell than to buy. A stock market plunge in the last week, however, has raised questions about whether these dynamics could shift.
"With one of the largest pools of available dry powder capital and the broadest alternative investment platform, we are well-positioned to capitalize on the dislocation in asset values created by greater market volatility," Blackstone co-founder and Chief Executive Officer Stephen Schwarzman said in a statement.
Real estate remained by far the biggest contributor to Blackstone's earnings, although private equity profit nearly doubled, and the firm's credit investments and hedge funds portfolio posted significant gains.
The private equity funds appreciated 3.7 percent in the quarter, while the value of the real estate funds rose by 6.2 percent. This compares with a 3 percent rise in peer Carlyle Group LP's private equity funds and 4 percent rise in its real estate funds, according to preliminary figures released last week.
Blackstone, whose investments include the Weather Channel, shoemaker Crocs Inc and SeaWorld Entertainment Inc , said economic net income, a metric of profitability that takes into account the mark-to-market valuation of its portfolio, was $758 million for the quarter, up from $640 million a year earlier.
This translated into ENI of 66 cents per share. Analysts in a Thomson Reuters poll had forecast 72 cents on average.
Distributable earnings, which show actual cash that is available to pay dividends, rose 115 percent in the third quarter to $672 million.
"Distributable earnings remains quite strong, realization activity remains quite active and they continue to bring in new capital at a pretty rapid clip," Sandler O'Neill + Partners LP analyst Michael Kim said. "Despite this market volatility, the fundamental trends seemingly remain quite strong."
Assets under management were $284 billion at the end of September, up from $279 billion at the end of June.
Blackstone declared a quarterly distribution of 44 cents per common unit. (Reporting by Greg Roumeliotis in New York; Editing by Lisa Von Ahn)