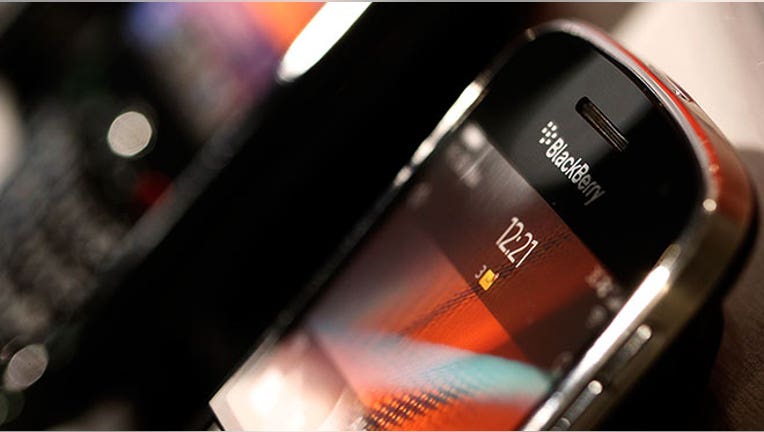 BlackBerry maker Research in Motion (NASDAQ:RIMM) revealed stronger-than-expected third-quarter earnings and sales late Thursday and said it continues to expect to release its new BlackBerry 10 platform in January.
The Waterloo, Ontario-based company, which has lost dramatic market share in recent years to Apple (NASDSAQ:AAPL) and Google (NASDAQ:GOOG), posted net income $14 million, or 3 cents a share.
Excluding a one-time tax benefit of roughly $950 million, RIM posted a loss of 22 cents a share, narrower than the loss of 35 cents predicted by analysts on average in a Thomson Reuters poll.
Revenue for the three months ended Dec. 1 was $2.7 billion, down 47% from $5.2 billion in the prior-year quarter, but topping the Street's view of $2.66 billion. BlackBerry subscriptions were 79 million, down narrowly year-over-year.
The company is gearing up for the highly-anticipated early-2013 launch of its BlackBerry 10 platform, which it hopes will throw it back into competition with its larger rivals and boost its enterprise business.
"RIM continued to execute on its product roadmap plans and to deliver on key financial metrics as it gets set for the global launch of BlackBerry 10," RIM Chief Executive Officer Thorsten Heins said in a statement.
Looking ahead, RIM said it anticipates "continued pressure" on operating results as its gets closer to the BlackBerry 10 launch date. It also plans to continue using pricing incentives on BlackBerry 7 devices and service fees in some markets in an effort to maintain its subscriber base.
Shares of Research in Motion were halted shortly before the announcement but were up about 1% shortly after reopening.