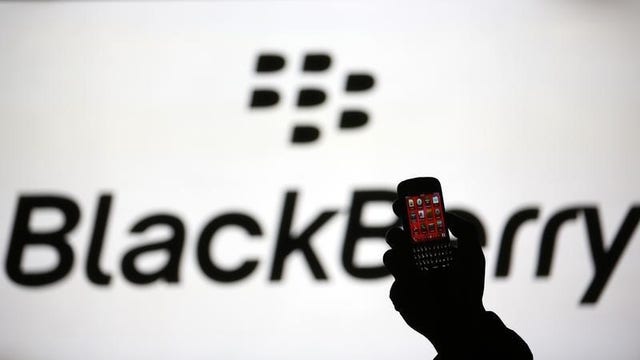 In an effort to make more apps available on its smartphones and tablets, BlackBerry (NASDAQ:BBRY) is partnering with Amazon (NASDAQ:AMZN) to gain access to its app store. The partnership, which will give BlackBerry 240,000 additional apps, will be made available when the Blackberry 10.3 operating system update is released this fall.
The new update will allow BlackBerry users to gain access to some of the more popular apps including Netflix (NASDAQ:NFLX), Pinterest, Groupon (NASDAQ:GRPN) and Candy Crush (NYSE:KING). The move may also inspire developers to create more enterprise and productivity applications that would appeal to BlackBerry users.
The news comes on a day where Amazon is expected to release its own smartphone, with 3D capabilities. Although the two companies will become competitors, BlackBerry CEO John Chen says that "there's a lot of good synergy between" Amazon and BlackBerry, and that they can work together to "emphasize the strengths of both companies."
BlackBerry has been focused more on building enterprise applications and the partnership with Amazon will give them access to more consumer applications, says Chen.  In turn, BlackBerry will be encouraging developers to start building apps for the Amazon ecosystem.
"While this will widen the BB10 app ecosystem, the consumer smartphone environment still remains challenging with intense competition from Apple iOS and Google's Android devices and ecosystems," said Maynard Um, analyst at Wells Fargo.
BlackBerry announces quarterly earnings tomorrow. Chen told FOX Business that the company will continue to be "very focused on the high end phone" and particularly interested in maintaining relationships in the healthcare, government and financial industries.
Blackberry shares are up 16% this month. They are currently trading around $8.40 per share, with a market cap of $4.4 billion.