BlackBerry Co-Founders Said to Weigh Joint Bid With Cerberus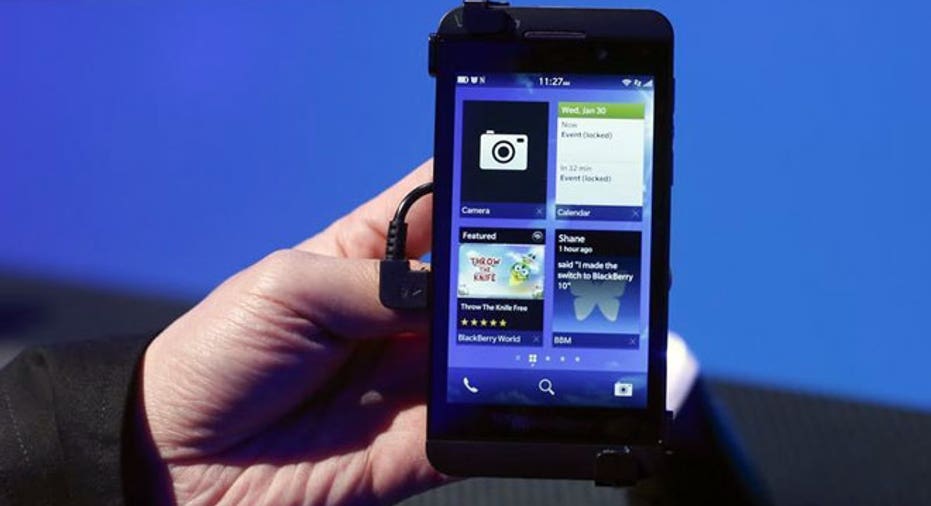 Private equity firm Cerberus Capital Management is reportedly close to an agreement with two BlackBerry (NASDAQ:BBRY) co-founders to jointly pursue a bid for the struggling smartphone maker.
The Wall Street Journal reported Friday that Cerberus is in talks with Mike Lazaridis and Doug Fregin just before a Monday deadline for BlackBerry buyout offers.
Meanwhile, Qualcomm (NASDAQ:QCOM), which makes chips for many mobile products, was said to be in talks to join the consortium, sources told the Journal. It wasn't immediately clear how far along those conversations were.
Fairfax Financial, one of BlackBerry's largest shareholders, made a preliminary $4.7 billion buyout offer. The Canadian insurance firm must solidify its offer by Monday. In a potential roadblock, Bloomberg News reported late Friday Fairfax is short of financing for the bid as the deadline approaches.
Last month, Lazaridis and Fregin publicly acknowledged their intent to explore a deal to take BlackBerry private. They own a combined 8% stake in the company.
The Journal said the potential investment group may not ultimately place a bid.
BlackBerry, Cerberus and Qualcomm declined to comment on the reports. A spokesperson for the co-founders' Quantum Valley Investment Fund didn't respond to a request for comment.
Chinese electronics company Lenovo is also said to be interested in acquiring BlackBerry. The Journal reported earlier this week that BlackBerry executives recently flew to California to meet with Facebook (NYSE:FB) to gauge potential interest.
Shares of BlackBerry were trading 1% lower at $7.84 in late afternoon trading.