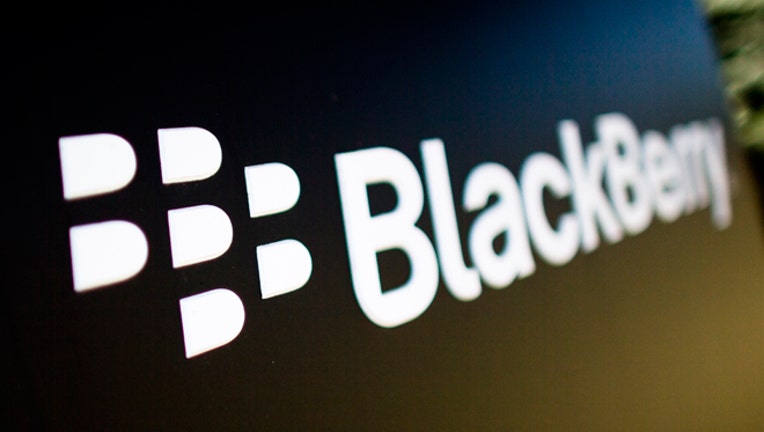 BlackBerry Ltd is buying a privately held German firm that specializes in voice and data encryption, it said on Tuesday, in a bid to burnish its credentials with highly security-conscious clients like government agencies.
The Waterloo, Ontario-based smartphone maker did not disclose the terms of its deal to acquire Secusmart GmbH, which specializes in encryption and anti-eavesdropping services for governments, companies and telecommunications service providers.
The acquisition is the latest by the smartphone pioneer to build on niche areas in an attempt to reinvent itself under new Chief Executive John Chen and recover ground ceded to Apple Inc's iPhone and Samsung Electronics Co's Galaxy devices.
"It is a really reassuring sign that BlackBerry is now less focused on firefighting and more focused on identifying and building for the long-term into enterprise services," said CCS Insight analyst Geoff Blaber.
Still, BlackBerry shares fell 4 percent to $9.54 on Nasdaq and C$10.45 on the Toronto Stock Exchange.
Chen wants to remain a competitor in the smartphone segment, but is focused on building on BlackBerry's strong mobile device management abilities by beefing up its security and corporate app offerings.
Secusmart's technology is being used to protect the devices of government officials in both Canada and Germany, including the BlackBerry device used by German Chancellor Angela Merkel in the wake of the U.S. spying scandal last year.
"Everybody wants to talk about eavesdropping, but it really isn't just that. Both governments and enterprises are now more and more focused on security in the mobile world," Chen said in an interview, adding that the Secusmart deal gives BlackBerry yet another leg up on the competition in relation to device security.
Besides the new line of BlackBerry 10 devices, Secusmart's technology is also used to secure the landline phones of corporations and government agencies.
"This is going to be where monetization is really going to lie for BlackBerry in the future and they have to start building value," CCS's Blaber said. "That first and foremost is the most reassuring sign from this acquisition."
ON A GROWTH FOOTING
Chen said the company, which has gone through a rough and extended restructuring process over the last two years, will be soon getting back on a growth footing with the last of its lay-offs likely to be completed by the end of July.
"We are already starting to turn on our machine to now hire people," said Chen, adding that any headcount growth is likely to be moderate for now.
"I want to make sure that we don't get carried away and get ourselves into trouble again financially, but then again, we do need to invest in certain areas, if we want to compete in the future," said Chen, a well regarded turnaround expert in the technology industry, who took the reins at BlackBerry some nine months ago.
The firm has also been expanding its enterprise sales team.
Chen said he expects the company's revenue to grow midway through the next calendar year after the firm rolls out its Passport and BlackBerry Classic devices, and an updated version of its mobile device management software.
"Knock on wood. I feel pretty good about where we are in terms of the turnaround," said Chen. "We still have work to do, so I wouldn't say we've completed the turnaround, but the tough decisions and the tough thinking have already been taken or are done." (Reporting by Euan Rocha)