'Black Panther' sets historic $242M record after Presidents Day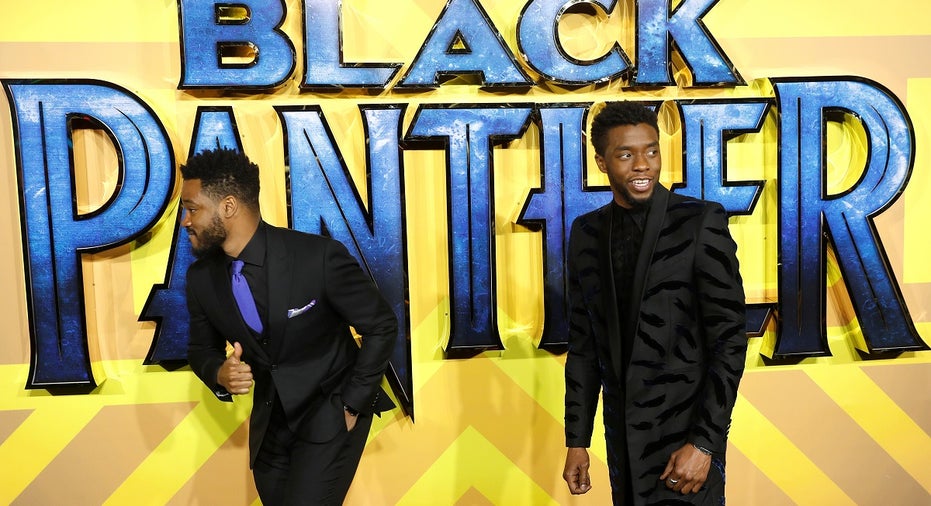 The new superhero film has already made history less than a week after its release, making a record-shattering $242 million after a blockbuster performance on Presidents Day, according to box office estimates.
The Hollywood Reporter first reported the record, adding that the film is continually beating expectations across the board. Globally, it has earned $426.6 million since its release last Friday.
The bold superhero film has already passed "Star Wars: The Last Jedi" $241.6 million record in its first four days. On Monday alone, the film made an estimated $40.2 million, which beat the previous record holder, "Star Wars: The Force Awakens" at $40.1 million.
However, the film is still behind fellow Marvel picture "The Avengers," which brought in $207.4 million in its first three days, compared to "Black Panther's" $201.8 million.
The movie is the first big-budget studio film to feature an all-black cast.