Black Friday's Unusual Finds
On the biggest shopping day of the year, bargain hunters typically aim for big deals. Think: Slashed prices on big-screen TVs, cheap desktop and laptop computers, and one-time markdowns on the holiday's most popular names in tech and toys.
But there's more to Black Friday than just big-name retail. FOX Business scoured the deal pages for some unusual finds for this year's day-after-Thanksgiving bargain hunters.
1. Italian Truffles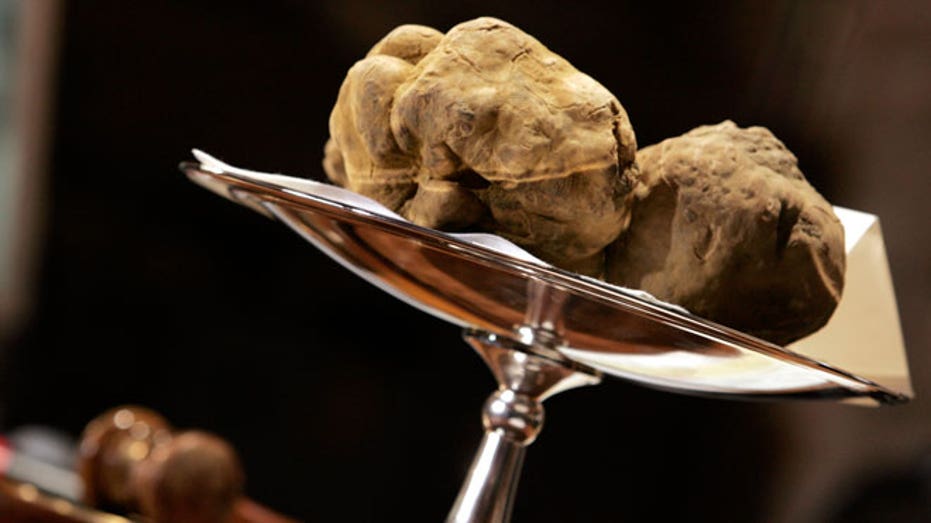 ---
For the chef on your Christmas list, Gourmetfoodstore.com is offering a 20% discount on all items in its online store. The site features an array of truffle offerings including White Alba and Black Burgundy varieties. But before going hog-wild on the mushroom purchases, note the price point is still in the hundreds-of-dollars range, with the highest-valued truffle in-stock on the site going for $856. Use the coupon code BLACKFRIDAY.
2. Goose Island Special Black Friday Release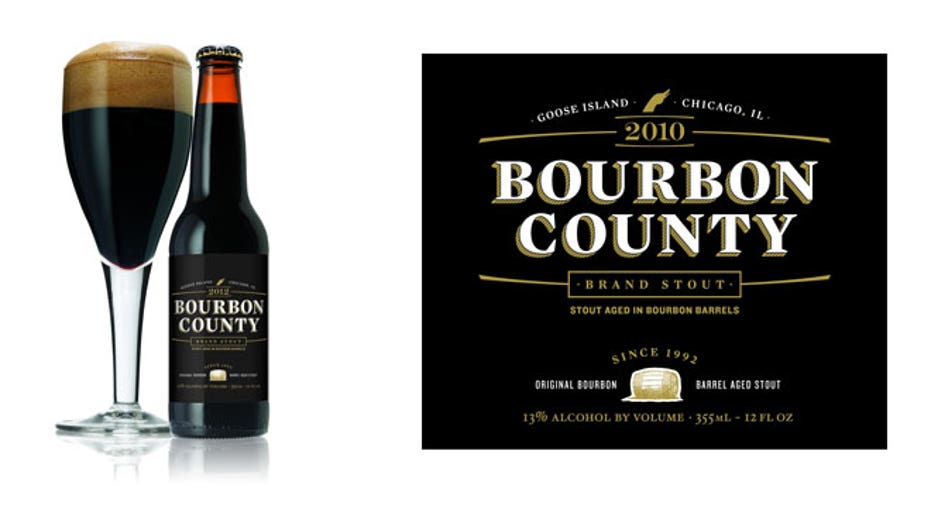 ---
Black Friday isn't just for big-box retailers anymore. Released just once a year, Goose Island is once again taking over shelves on the biggest shopping day of the year with its limited quantity release Bourbon County Brand Stout. This year, the craft brewer released four flavors for shoppers nationwide, with special events in Chicago, New York City, Austin, and San Francisco. This year's brews include Bourbon County Brand Stout, Bourbon County Brand Coffee Stout, Bourbon County Brand Barleywine, and Backyard Rye Bourbon County Brand Stout. Last year, the BCBS was launched on Black Friday in Chicago – and the line of people waiting to get their hands on the bottles rivaled lines found outside Target and Best Buy.
3. BarkBox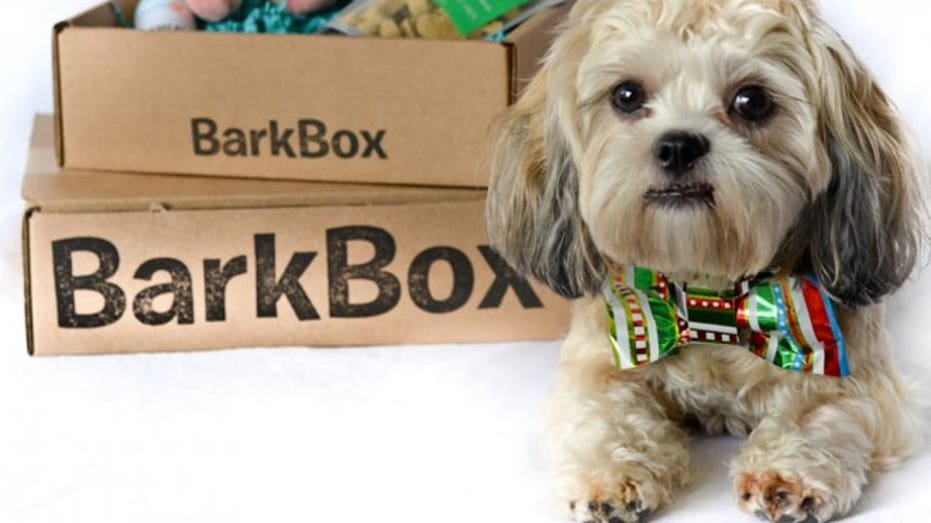 ---
Don't let Fido miss out on the biggest shopping event of the season…he doesn't even have to leave the house to participate. BarkBox is offering a Black Friday discount on new subscriptions for its monthly mail delivery service. Each month, a box arrives in the mail stocked with toys, treats, hygiene products and gadgets all dog tested and approved. A six-month plan is marked down to $17 per month, while a three-month plan is discounted to $20 per month. For every service subscription purchased as a gift on Friday, BarkBox will donate one box to a shelter puppy in need.
4. Starbucks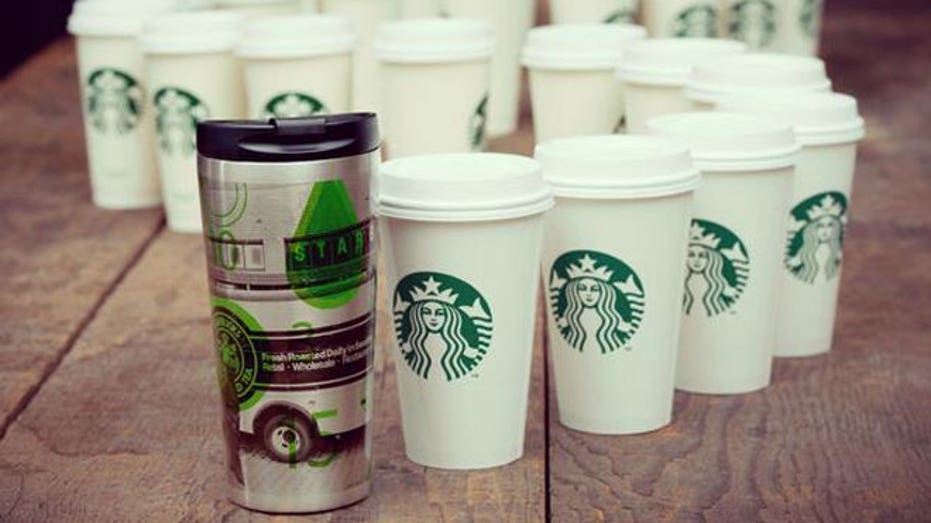 ---
The coffee giant is offering its caffeine-addicted customers a gift that keeps giving through the month of January. On Black Friday, customers can purchase a 16-ounce grande-size tumbler for $65 – that's a $10 discount from the original price. Bring it in every day through the first month of the new year, and coffee drinkers will receive any espresso drink for free at participating Starbucks stores. The offer is available in stores and online.
5. Seamless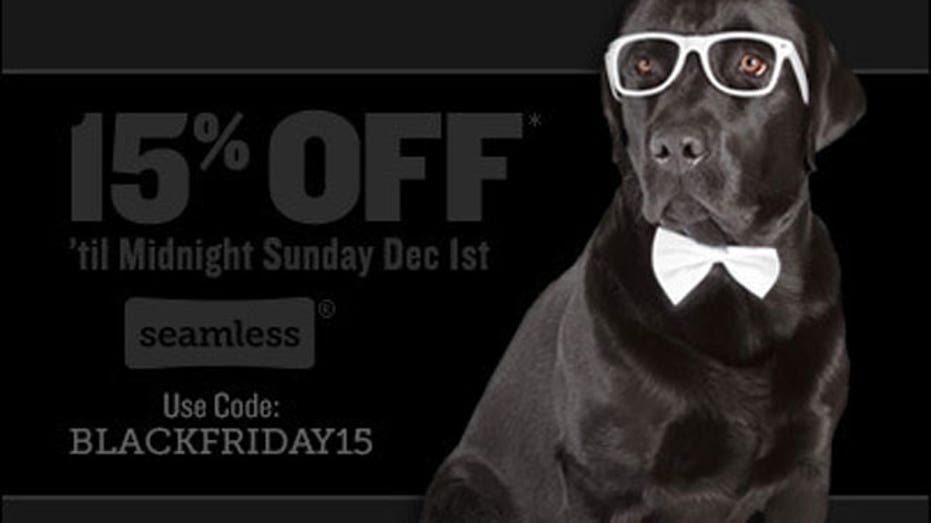 ---
Shoppers worn out from their early-bird shopping sprees will find themselves hungry for a deal come lunchtime. Seamless, an online food-ordering service for takeout and delivery, will step up to the plate with a 15% discount for Black Friday orders. But the deal isn't exclusively for those with hunger pangs the day after Thanksgiving. The discount extends through Sunday for those who subscribe to the exclusive email offers.
Use the coupon code BLACKFRIDAY15.
6. Restaurant Deals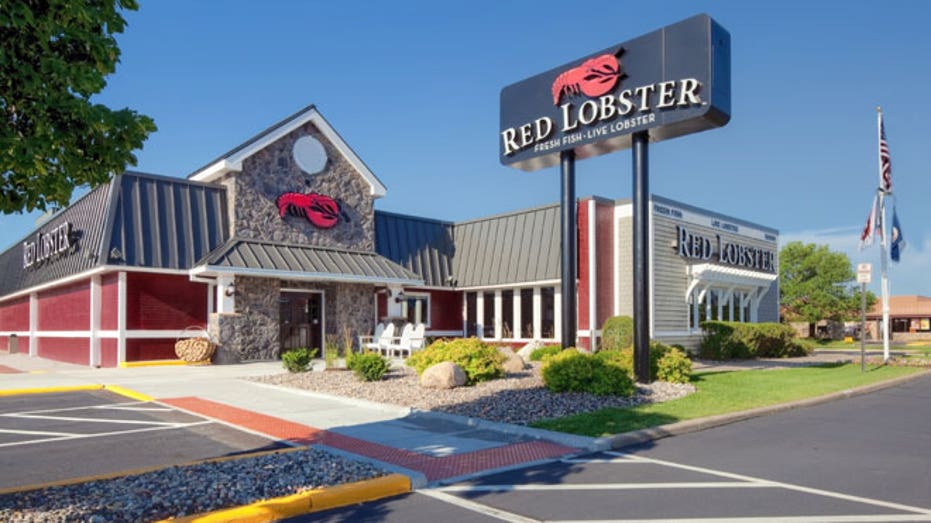 ---
Not a Seamless subscriber? Want a sit-down restaurant experience? There are still Black Friday deals for you.
Red Lobster is offering a free Maine lobster tail with any adult entrée purchase on Black Friday. But there's one small catch: Before sitting down to dine, restaurant-deal-goers must first "like" the chain's page on Facebook, then click the "get offer" link to then receive the deal coupon via email. Diners may either print the deal or show the offer on their smartphones to redeem.
LongHorn Steakhouse offers diners a buy one get one half-off lunch combination from 11 a.m. to 4 p.m. on Friday.
Ruth's Chris Steakhouse is offering diners in Georgia, Alabama, South Carolina, and Tennessee a free petite filet with the purchase of a steak entrée.
Kids eat free with an adult entrée purchase on Black Friday at Chili's. Diners must first show a coupon to redeem the discount.
7. Half-Off Web Hosting for Life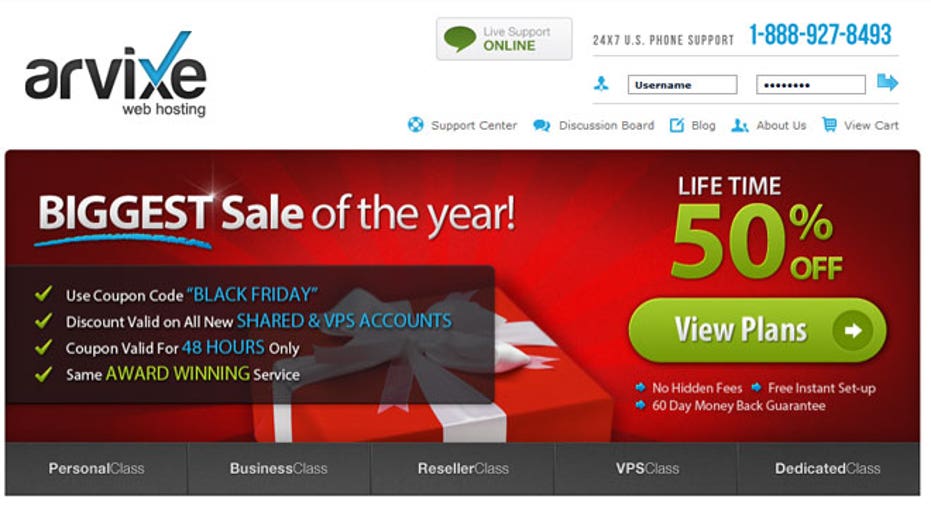 ---
Been waiting to get your personal resume website up? Or perhaps you want to start showing off your artwork online. Arvixe Web Hosting is offering customers 50% off website hosting plans for life. Use the coupon code BLACKFRIDAY.
8. McAfee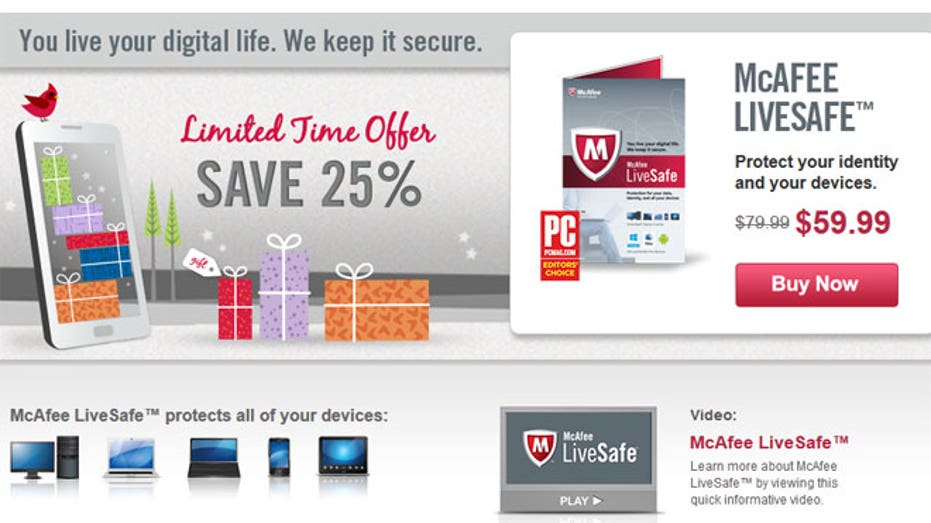 ---
McAfee, the world's largest dedicated security technology company, is offering a 25% discount on a one-year subscription for its McAfee LifeSafe software that protects desktop, laptop, and phone devices against viruses, malware, spam and dangerous email, while also providing remote protection, among other features. The deal is good through Black Friday only.
9. Flowers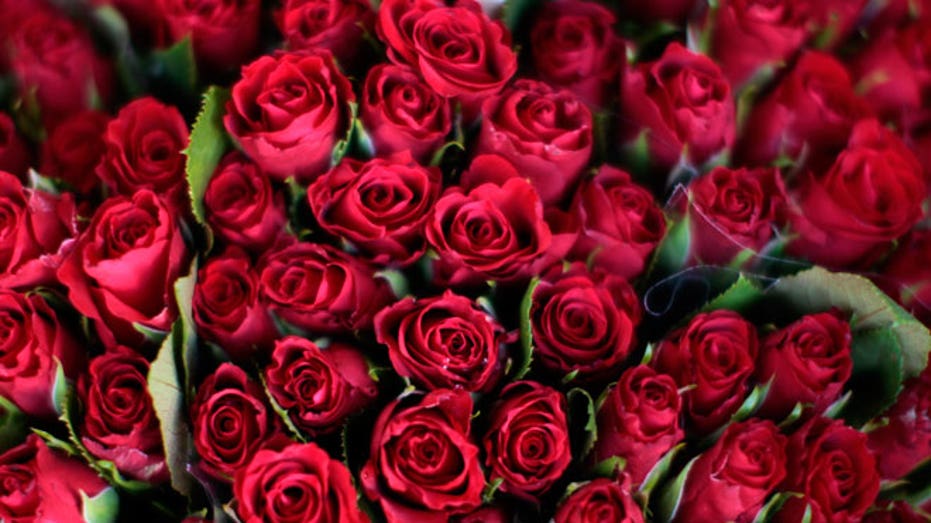 ---
Surprise and delight isn't reserved for just Valentine's Day. Celebrate the deep discounts and money saved by sending your loved one a bouquet of fresh flowers on Black Friday. Two sites features deals on the day.
1-800-Flowers offers free shipping and no service charges on Friday orders, while FTD is offering online customers $10 off sitewide
10. Cards Against Humanity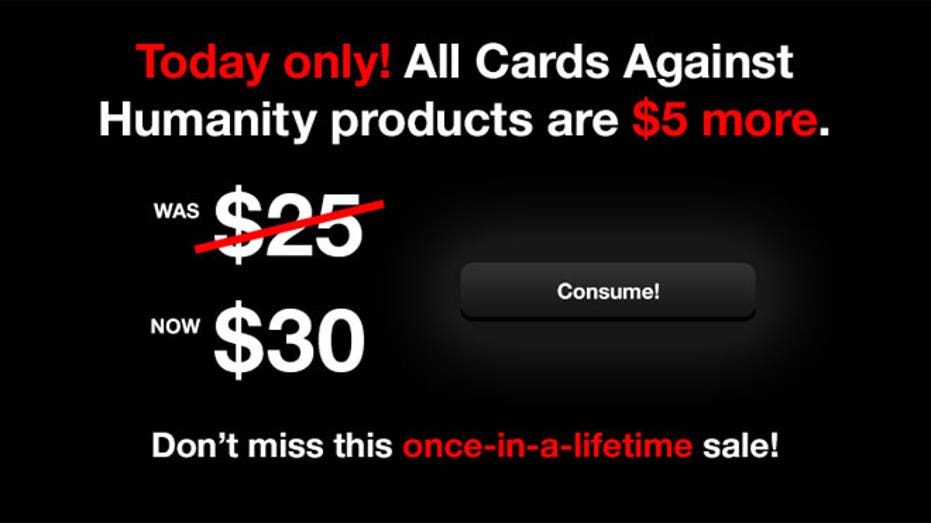 ---
While most people equate Black Friday with big discounts, one site is turning the tables. Cards Against Humanity, the multiplayer party game, is the black sheep of black Friday, offering its customers a $5 increase on all products.