Black Friday Could Dethrone Cyber Monday as Online's Biggest Shopping Day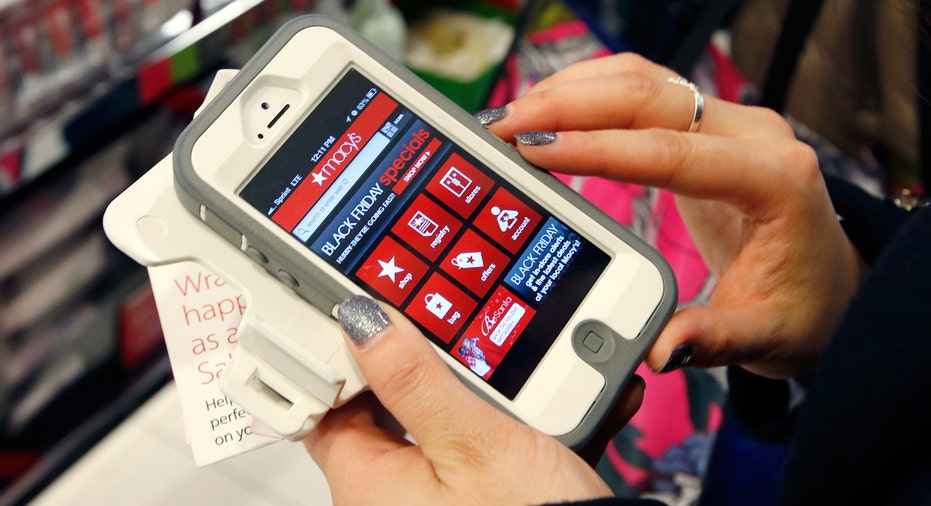 Pumpkin-pie fueled deal seekers drove online Black Friday sales up double-digits this year, and while consumers are still hitting the web for the latest deals, the day-after-Thanksgiving bargain bonanza could overtake Cyber Monday as the biggest online shopping day of the year.
On Friday, online shoppers shelled out $3.34 billion, representing a 21.6% surge from a year ago, according to Adobe Digital Insights (NYSE:ADBE). That total far outpaced expectations for $3.05 billion, and is nipping at the heels of the $3.36 billion expectation for Cyber Monday sales.
The Black Friday surge was helped by Millennials who said they preferred to shop that day than on Monday, and from a burst in late-night traffic from customers who increased their buying by nearly a full percentage point, according to Tamara Gaffney, principal research analyst at Adobe.
"That created two new records: The biggest online shopping day so far, and over $1 billion in mobile sales. It was a bit unexpected," Gaffney said. "More people a week ago said they'd buy on Cyber Monday than Black Friday, but maybe they changed their minds after they saw the deals on offer."
Even after that burst of spending last week, shoppers aren't quite ready to button up their wallets just yet. Gaffney said early Cyber Monday sales were on pace to reach expectations, and noted that as on Black Friday, the evening hours are crucial.
"It's certainly going to be over a $3 billion day today, but it's going to be close [to see which shopping day beats the other]," she said.
Shoppers Frustrated by Mobile Shopping
The age of the smartphone has given savvy shoppers access to online platforms anytime anywhere, making it a breeze to compare in-store deals to online competitor prices. While shoppers are clearly using online platforms, they're not always ending those visits with purchases, Adobe's data show. On both Black Friday and Cyber Monday, mobile accounted for 56% of online-store visits. However, mobile's share of sales totaled just 36% on Friday, falling short to desktop's 64%.
It's a trend that's likely troubling consumers and retailers alike.
"It's not always easy [to shop on mobile] depending on the size of the screen, how much information you have to type in, whether retailers have a mobile-optimized site. There are definitely frustrations consumers have with shopping on a phone, the biggest being they can't see the item well enough because of how small the pictures are," Gaffney explained.
Further complicating the issue for retailers is the data don't always show what portion of consumers who spot deals on their mobile devices turn around and purchase the items on a desktop. That's because consumers rarely login to a website with their username and passwords, therefore a retailer doesn't have the ability to know when that customer switches devices to complete a sale.
Still, the room for improvement on mobile isn't keeping shoppers away from digital storefronts, especially when a good deal hangs in the balance. What's more, rather than distinguishing the days after Thanksgiving as individual shopping events, consumers are starting to see the first big weekend of the holiday-shopping season as just that – the kickoff to a season of deals.
"So much is done via mobile, consumers aren't waiting until Monday, and the deals are there earlier," said Efriam Levy, equity analyst at CFRA. "All the retailers are trying to be there earlier to get the customers first…there's so much choice about when to buy now, you're not missing as much as you used to by not buying this weekend."
While retailers have been aggressive on discounts throughout the first 10 months of the year, Gaffney said they save their best bargains for the days between Thanksgiving and Cyber Monday. She noted deals across the web have included 25% discounts on tables, Apple (NASDAQ:AAPL) iPads selling for $135 and Amazon (NASDAQ:AMZN) Fire tablets going for less than $40, plus an average discount of 22% off TVs, and 16% discounts in the toy category.