Black Friday Action Muted as Shoppers Spend Online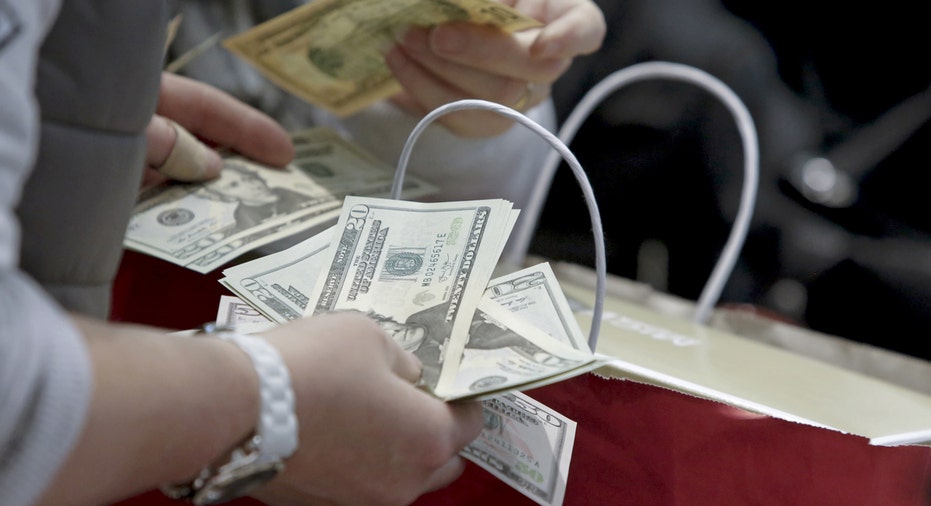 Just hours after the Thanksgiving leftovers were packed away, shoppers hit the streets in search for the best Black Friday deals. And while expectations weren't out of this world, shoppers proved one thing: The American consumer is gaining strength as the economy improves.
Sarah Quinlan, senior vice president of Market Insights for MasterCard Advisors, said while shopping on Thanksgiving was a bit more muted than last year, as big-name retailers like TJ Maxx (NYSE:TJX), REI, and others closed their doors to give their employees time with their families, it was still a good turnout overall.
"We were obviously expecting a short decline, as we saw, and now we'll accelerate into the season," she explained. "Do remember, the holiday is all about experiences and it will be a long holiday shopping season that goes all the way through December 31."
The Consumer Federation of America said about 38% of Americans planned to reduce their overall spend this holiday season, while 10% plan to spend more. Meanwhile, spending overall is expected to rise 2.5% to 3% for the overall holiday season.
While figures from the Thanksgiving weekend won't be finalized until next week, Quinlan said the initial trends suggest electronics are expected to be the biggest laggard since there's no breakout product that would be likely to drive the consumer rush. Meanwhile, she said apparel is seen as the biggest winner.
"There's been this delayed pent up demand of people not actually buying clothing and because we haven't seen the shift in the weather, but that's what the deals – and that's will drive them to the shopping space," she said.
Wall Street saw the lagging consumer apparel demand picture play out as early as through the third quarter. Big department-store chains including Macys (NYSE:M) and Nordstrom (NYSE:JWN) reported lackluster results thanks to an array of factors including a stronger dollar that prevented international shoppers from spending money in American stores, and an unusually warm start to the winter, which kept consumers from spending their money on items like boots, coats, and down comforters.
Quinlan added department stores are also likely to see a drop off as shoppers increasingly turn to online sales to check off items on their holiday shopping lists. She explained part of the reason is because consumers are more choosy about where they spend their money – so, although they buy items department stores tend to sell, they're not necessarily shopping at those particular outlets.
However, on Black Friday, lower price-point retailers were reporting positive preliminary results for Black Friday. Target (NYSE:TGT) said early Friday it saw one of its best days ever at Target.com as shoppers hunted for items like singer Adele's latest CD, Apple (NASDAQ:AAPL) iPads, gaming consoles, and TVs.
Meanwhile, in a statement, Wal-Mart (NYSE:WMT) said it sold enough movies on Thanksgiving evening to "watch for close to 3,000 years." The world's biggest retailer also said "doorbusters" discounts, offered online for the first time ever, from 6 p.m. Thursday to 3 a.m. Friday, slowed down the company's website.
"People shop at fewer individual places…70% of Americans use a mobile device to do research before they purchase, so there's an understanding of what they're going to buy. They're very focused in and it maybe for one family it might be winter clothing, for someone else it's sports gear but people know what they're going to buy," she explained.
Quinlan added that consumers won't just spend money this holiday season on physical goods, they're also increasingly likely to spend on experiences like travel and dining out – and it's all thanks to an economy that continues to improve.
"The unemployment rate has dropped since last year, and more people, frankly, are finding full-time jobs, not just part time ones," she said. "So, that's leading to the consumer having the money [to shop], and also, obviously, the gasoline savings dividend [is helping to drive traffic.]"
She said it's estimated that savings from low oil and gas prices adds about $1,054 to every pocket…and shoppers on average are spending about 72 cents per dollar saved.