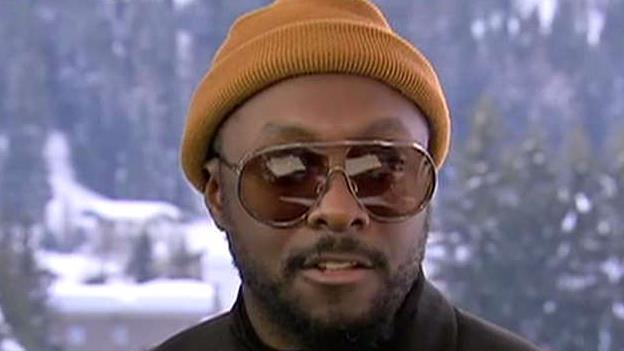 Black Eyed Peas star will.i.am is making a big bet on artificial intelligence. During an interview on the FOX Business Network, he explained why AI is the "next big frontier."
"Right now your iPhone is the internet phone and there's a bunch of internet devices. AI devices are around the corner," he told Maria Bartiromo on "Mornings with Maria" during the World Economic Forum in Davos, Switzerland.
His business ventures include founding i.am.plus, which aims to inspire inner-city kids with science and technology.
He said his company is on the verge of deploying its own form of AI.
"We were 40 employees, now we are 300 employees across 6 different locations around the world. We've raised $117 million," he said. "Our AI voice operating system is being used by Deutsche Telekom to improve customer service working alongside customer service agents so they have an AI to augment and enhance the experience."
The seven-time Grammy Award winner also weighed in on this year's awards show.
"People are going to get up there this year and thank everybody and their mom and ignore Edison who is responsible for the gramophone which is our Grammy Award," he said. "We forget the sciences, we forget the innovators and the inventors. We thank everybody—God, except for the folks that are responsible for the innovation and bringing it to life."