Bitcoin's newest millionaire: Rapper 50 Cent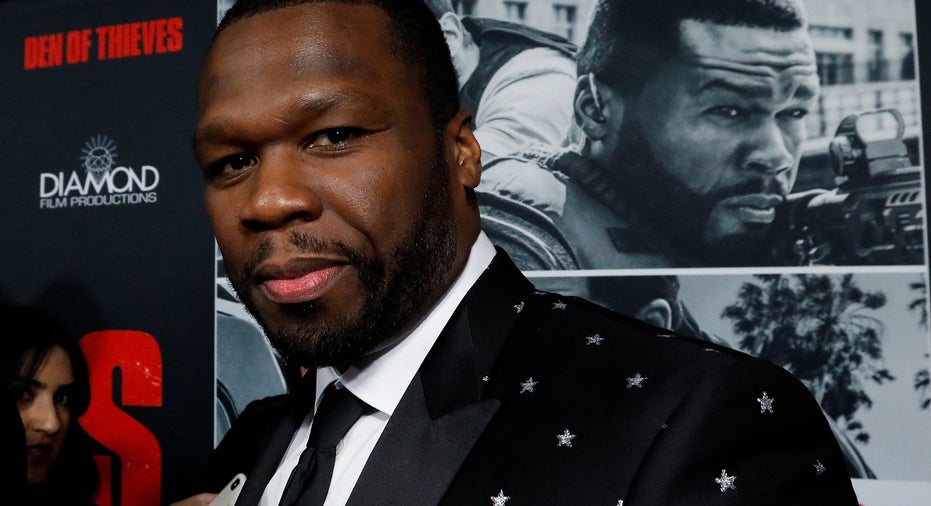 Hip-hop star Curtis "50 Cent" Jackson said he completely "forgot" that he accepted bitcoins for one of his albums four years ago, making him the latest millionaire of the cryptocurrency, with a stake reportedly worth more than $7.5 million.
"Not bad for a kid from South Side, I'm so proud of me," Jackson wrote in an Instagram post after TMZ first reported the story.
A spokesperson for Jackson also confirmed the report to FOX Business.
In 2014, way before the bitcoin craze hit, Jackson accepted the digital currency as payment for his album, Animal Ambition. The rapper earned around 700 bitcoins through record sales, with each being worth around $662 at the time according to CoinDesk, which puts its total worth at over $460,000.
Fast forward to today, after multiple rallies in 2017, the price of bitcoin has surged more than 1,400%. Jackson's stake is now estimated to be worth around $7.5 million, despite the cryptocurrency's recent plunges. On Thursday, bitcoin's price was $10,994.81, after it briefly dipped below $10,000 Wednesday, according to CoinDesk.
Jackson added on social media that he was completely shocked to learn how much he had made, saying the truth be told he completely "forgot [he] did that sh***."
The news of Jackson's new found cash comes nearly three years after the rapper filed for Chapter 11 bankruptcy in 2015 after a judge ordered him to pay a woman $5 million in damages after he posted a sex tape online without her permission.
A spokesperson for Jackson declined to comment on whether or not he plans to cash in his bitcoin to pay down debt.