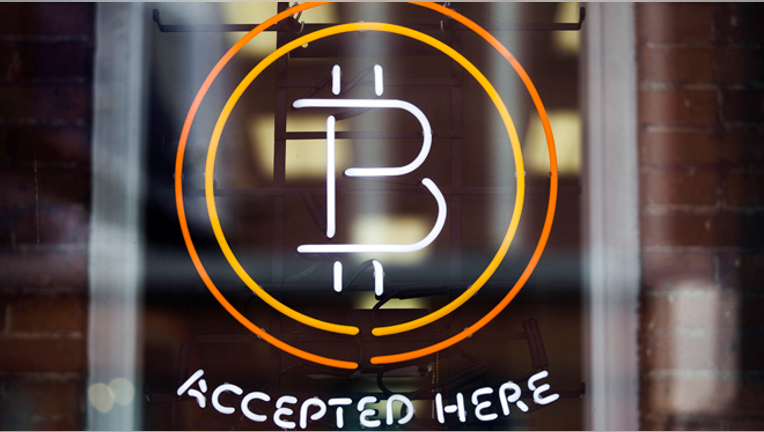 Apple (NASDAQ:AAPL) has paved the way for digital currencies to be transacted on iPhones and iPads.
The world's largest tech giant, in the middle of its highly-watched annual developers conference this week, made a change to its App Store Review Guidelines that enables programmers to write "approved virtual currencies" into their iOS apps.
"Apps may facilitate transmission of approved virtual currencies provided that they do so in compliance with all state and federal laws for the territories in which the app functions," the guidelines say.
Apple did not immediately respond to FOX Business for further comment. However, it clearly is hoping to ride the growing digital currency wave and further differentiate itself from rival Google (NASDAQ:GOOGL) by attracting Bitcoin's tech-savvy supporters to iOS.
Google did not immediately respond about whether it will consider enabling this for Android as well in the future.
Virtual currencies are not backed by any central bank or governing body and they are extremely volatile and risky, most recently evidenced by the high-stakes theft from Mt. Gox, the world's largest Bitcoin exchange before it was forced into bankruptcy.
However, these currencies, which are anonymous in nature and have drawn a major niche backing, are becoming more popular and mainstream.
Several major online retailers, including Overstock (NASDAQ:OSTK), Zynga (NASDAQ:ZNGA) and most recently Dish (NASDAQ:DISH), now accept Bitcoin as a form of payment.
Overstock earlier this year said it passed $1 million in sales from Bitcoin users in just one month after launching the currency, and Dish became the largest U.S. company when it opened up transactions for pay-TV to Bitcoin last week.
Several hurdles remain for these currencies in the future, however, including growing calls for regulation and the implementation of mechanisms designed to better protect consumers from theft or irregular trading activity.
Apple on Monday unveiled the latest iteration of its mobile operating system, iOS 8, which is available to developers now in beta and is expected to roll out to everyone this fall.
It also introduced a new programming language called Swift, available for apps launching on iOS 8. Craig Federighi, Apple's senior vice president of software engineering, said Swift is fast, modern and allows for a level of innovation never before seen on iOS.
Its introduction was met with wild cheers from the 6,000 developers at Apple's annual Worldwide Developers Conference Monday in San Francisco.