Billionaire Kirk Kerkorian Dies at 98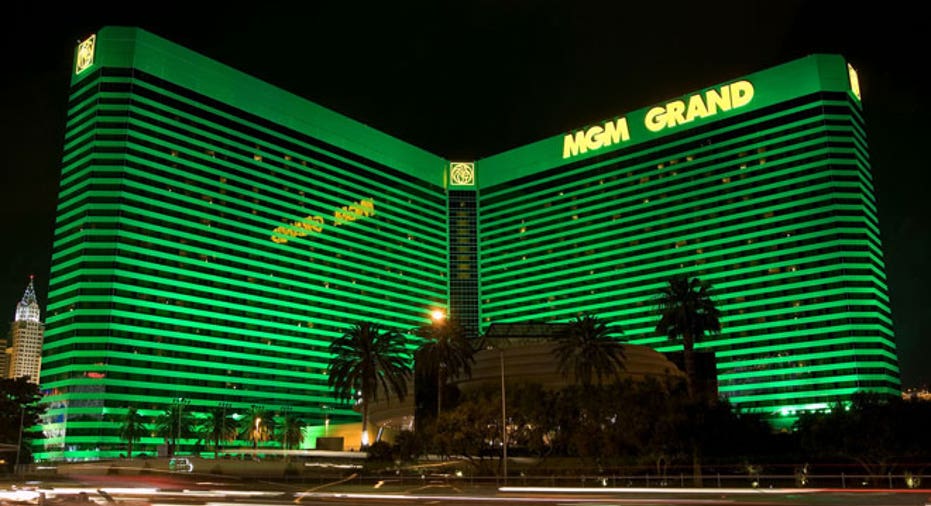 Billionaire financier Kirk Kerkorian, who built Las Vegas hotels and bought and sold MGM three times, has died. He was 98.
Mr. Kerkorian died Monday night, said his investment company Tracinda Corp.
Though he shunned executive titles and avoided public appearances throughout his career, Mr. Kerkorian remained an active investor into his 90s. But he never managed his enterprises, preferring to leave operational details up to a cadre of loyal lieutenants.
"He doesn't manage businesses—he hires management teams," had said James Murren, a former Deutsche Bank equity analyst who was groomed by Mr. Kerkorian and eventually rose to chairman and chief executive of MGM Resorts International, one of the many companies in which Mr. Kerkorian invested.
At times, Mr. Kerkorian acted on seemingly arbitrary information. After seeing that the grounds of the Bellagio casino were as well maintained where customers couldn't see them as in front—a detail he believed suggested how well-run the company was—he successfully forced his chief rival, casino mogul Steve Wynn, to sell him Mirage Resorts, which had developed Bellagio. Though he attempted to fight off the bid, Mr. Wynn later insisted that he wanted to sell.
Mr. Kerkorian was known for doing deals on a word of honor. In a negotiation that lasted about eight minutes, he agreed to sell the Treasure Island casino in Las Vegas to Phil Ruffin for about $775 million, says Mr. Murren, sealing the deal with a handshake.
Born in Fresno, Calif., the high-school dropout and onetime welterweight boxer rose from working as a civilian transport pilot in World War II to build a financial empire that included investments in the casinos, hotels, as well as Chrysler, Ford Motor and General Motors.
Enamored with the film, gambling and automotive industries, Mr. Kerkorian bought and sold the MGM film studio three times. He attempted a hostile takeover of Chrysler Corp. in the 1990s. He was known for aggressively chasing deals, but rarely looking backward when they went sour. In more recent years, as Las Vegas' fortunes fell in the weak economy, his wealth fluxed from $16 billion in 2008 to $3.3 billion in March 2013, according to Forbes.
Mr. Kerkorian was subsumed in scandal after he married Lisa Bonder, a tennis player 48 years his junior. Their monthlong marriage in 1999 legitimized a baby, named Kira Kerkorian, who was later proven to be the biological daughter of another wealthy Los Angeles resident, Steve Bing. As Ms. Bonder later sued Mr. Kerkorian to increase his $50,000-a-month child support, global headlines announced details of the child's extravagant birthday parties and lifestyle.
Born June 6, 1917, to Armenian immigrant parents, Mr. Kerkorian became a national hero in Armenia both for his success and for his donations for roads, schools and other infrastructure there through his charitable arm, the Lincy Foundation. The foundation is named for his two eldest daughters, Tracy and Linda, as was his Beverly Hills-based business enterprise, Tracinda Corp.
Intensely private, Mr. Kerkorian refused to allow projects funded by his charitable donations to be named for him. He also declined to take executive roles at the companies he controlled or invested in. At the MGM International casino company, though others held the title of chairman, Mr. Kerkorian was seen as the ultimate authority at the company. He remained active at board meetings until 2011, when he resigned from MGM's board.
(By Christina Binkley)