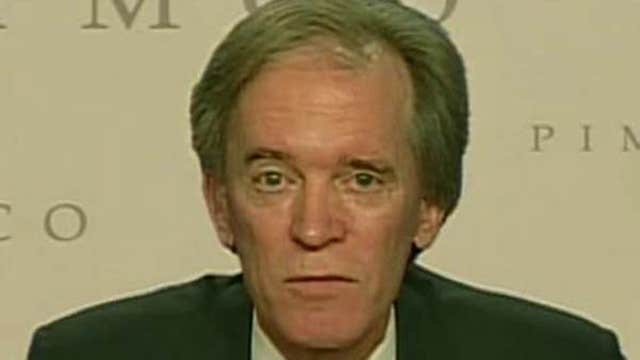 Legendary bond-fund manager Bill Gross is leaving his post as chief investment officer at Pacific Investment Management Co., the firm he founded in 1971 and sold to Allianz in 1999, and is headed to Janus Capital (NYSE:JNS). He will join the firm to manage its recently-launched Janus Global Unconstrained Bond Fund and strategies related to it.
In a statement Friday morning, Janus said Gross, known to Wall Street as the "bond king," will be based in its office in Newport Beach, Calif. and oversee an effort to build-out the firm's global macro fixed income strategies.
"I look forward to returning my full focus to the fixed income markets and investing, giving up many of the complexities that go with managing a large, complicated organization," Gross said in a statement.
"I chose Janus as my next home because of my longstanding relationship with and respect for CEO Dick Weil and my desire to get back to spending the bulk of my day managing client assets."
Gross's employment at Janus will begin September 29, with his work managing the fund and related strategies starting on October 6.
"Bill Gross has an exemplary track record with decades of success and he will offer an exceptional approach to navigating today's increasingly risky markets with a focus on macro, unconstrained strategies," Richard Weil, Janus CEO, said in a statement.
Shortly after the announcement from Janus, Pimco said upon Gross's immediate departure it will activate a succession plan to confirm a new chief investment officer. The firm said Douglas Hodge and Jay Jacobs will continue in their roles as chief executive officer and president. Hodge added in a statement that the firm was working on a plan for succession for some time.
Late Friday night, Pimco said Daniel Ivascyn will replace Gross, serving in the group CIO role at the firm.
"We have passed the torch of leadership to a team of investors who are among the very best in the investment management industry," Hodge said in a statement. "Today's announcement marks the completion of our portfolio management succession process."
Michael Diekmann, CEO of Allianz Group, the German insurance company that now owns Pimco, said in a statement he had complete confidence in the firm's leadership team going forward, also acknowledging Gross for his service.
"We join our Pimco colleagues in recognizing Bill Gross for his accomplishments over the 43 years since Pimco's founding. We wish Bill good luck," he said.
Ivascyn, the newly appointed group CIO, shared the sentiment and looked forward to his work ahead with the firm.
"Our CIOs and I are fully committed to consistently deliver to our clients the investment excellence that they have rightly come to expect of us," he said in a statement.
A Turbulent Year
The sudden announcement of Gross's move to Janus, which has $177.7 billion in assets under management, was a shock to many on the Street, and comes a year and a half after Mohamed El Erian, Gross's number two and CEO at Pimco, left the firm. Though he chose to no longer work at Pimco, he did stay on at Allianz to become chief economic advisor.
Ahead of El Erian's departure, rumors swirled about whether a deep divide had begun to separate the two in terms of goals for the firm. But that turned out to be only the beginning of what would be the catalyst for Gross's departure.
U.S. securities regulators reportedly opened an investigation into whether Pimco's returns were artificially inflated for the firm's Pimco Total Return Exchange Traded Fund. Separately, Gross's massive Total Return Fund, a mutual fund, saw its assets fall by a record $41.1 billion in 2013 on the back of a soured bet on Treasury bonds. The fund fell 1.9% last year, recording its first annual loss since 1999, and the worst performance since 1994, according to data from Morningstar.
Coupled together, market participants question whether Gross's announced move is more fueled by a desire to move to Janus, or escape the scrutiny he faced under his management at Pimco. Jeff Tjornehoj at Lipper told FOX Business Gross's move could be a bid to "get out from under" Pimco's weight and the media attention it was suddenly attracting, and said it could make sense on a more personal level.
"This move is unexpected; I'm still trying to digest it,"Tjornehoj said. "He's got plenty to live on. I fully expect to see outflows jump this month (at Pimco). They are going to have to ramp up outreach to advisors."
He added the firm will have to prove to its clients it can stand on its own two feet without Gross at the helm.
Shares of Janus surged on the news, ending the trading day 43% higher. Meanwhile Allianz saw a 4.5% selloff following the announcement.