Bill Gross is Costing PIMCO Senior Execs a Lot of Money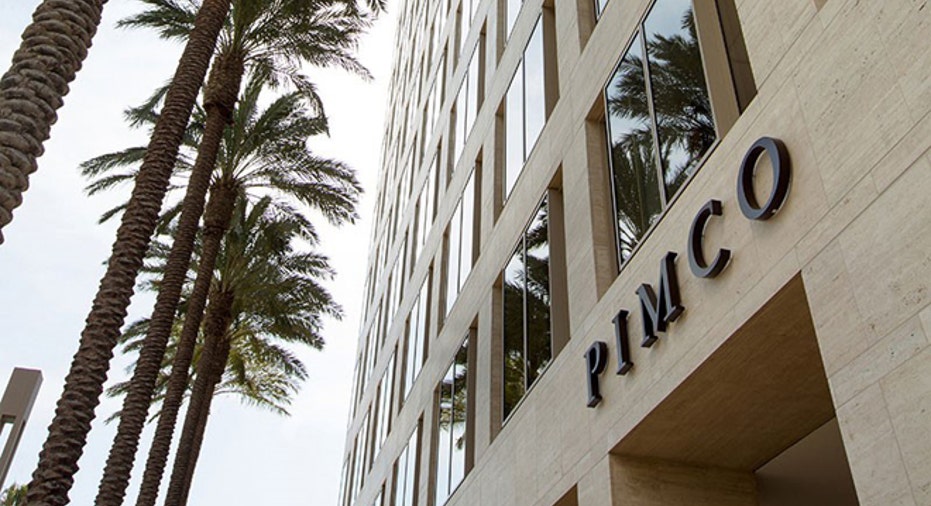 Senior executives at Pacific Investment Management Co., have yet another reason to hate Bill Gross: He cost them money, and a lot of it.
The ouster last year of Gross, the mutual fund giant's mercurial founder, caused investors to yank tens of billions of dollars out of the company, particularly the Total Return Fund, which Gross personally managed. The sharp decline in assets has not only squeezed profit at PIMCO, and its holding company, Allianz SE, but caused dozens of senior executives at PIMCO to lose out on an estimated tens of millions of dollars in compensation, people with direct knowledge of the matter tell FOX Business.
Over the past three to five years, executives received as much as a third to half of their annual pay in a stock-option tied to assets under management. But with assets dropping sharply in the wake of Gross's departure, those options expired in January, making them virtually worthless, these people say.
People inside PIMCO suspect that as many as 200 executives at the company have lost money as a result of their options falling "out of the money," or in other words, losing any value. The exact total of lost compensation, according to one person, could "easily exceed $100 million."
"This is basically considered a totally unexpected 'black swan' event inside PIMCO," said one person with direct knowledge of the matter. "Who ever thought he would leave and investors would bolt with him?"
The compensation stiff arm is not something PIMCO has publicly disclosed or wants to talk about. PIMCO spokesman Mark Porterfield didn't return numerous emails and telephone calls to comment on or deny the matter.
It's unclear how much the pay cut will impact PIMCO's management ranks. Gross's replacement, Chief Investment Officer Daniel Ivascyn has been rebuilding the firm's management team in the wake of Gross's departure. The firm began offering cash bonuses last year to key executives possibly as a way to make up for the decline in pay.
A few Gross loyalists have left the firm. Gross himself is now a portfolio manager at Janus Capital.
But the pay deal has certainly rankled executives inside the big fund company, who are grousing that they should have received compensation in the form of shares of PIMCO's parent, Allianz, which have held up well amid the turmoil, and also pay a dividend. But under the compensation plan, executives received on option on private shares of PIMCO, which  fluctuate based on PIMCO's assets under management.
Thus, when Gross left the firm, and asset began to dive, the private shares fell as well. By the end of the year, when the options were set to expire, shares remained well below the option's strike price, or price they could be converted into stock and then sold at a profit, company insiders tell FOX Business.
"For some people, half their pay was deferred through these options and it all went 'poof,'" said one Wall Street executive with direct knowledge of the matter.
How Gross's Departure Socked PIMCO The 70-year-old Gross—known as the "bond king"—is an iconic figure on Wall Street. In 1971 he co- founded PIMCO, now one of the world's biggest money-management firms that specializes in bonds. His Total Return Fund, launched in 1987, has had one of the best-long term records in the financial business, showing strength particularly during the 2008 financial crisis. Gross sold PIMCO to German insurer Allianz SE in 2000, but the company operates largely independent of its parent. With that the Total Return Fund attracted tens of billions of dollars in new investor cash. But Gross's record in recent years has been erratic; management at the once smooth-sailing firm -- that Gross as its chief investment officer ran with an iron fist-- began to show signs of strain with the departure of its former chief executive, Mohamed El-Erian, earlier in the year. Soon investors began slowly pulling money out of the fund. But what began as a relative trickle turned into a deluge when Gross was ousted by his colleagues in September 2014 after a protracted battle over how best to manage company. As a result, assets in the Total Return Fund have fallen a whopping 57% to $124.7 billion from their April 2013 peak of $293 billion at the end of February. PIMCO had $1.68 trillion in assets under management as of December 31, compared to $1.973 trillion as of June 30, 2014. More than 70% of all the company's outflows of investor money came after Gross left the firm. That sharp decline in assets caused profits at PIMCO and Allianz to decline, year over year, the company recently reported. But shares of Allianz have recently recovered trading around $150 after falling to around $117 after Gross's departure. Gross, through a Janus spokesman, had no immediate comment.