Bill Ackman's Pershing Square Trims Valeant Stake to 8.5%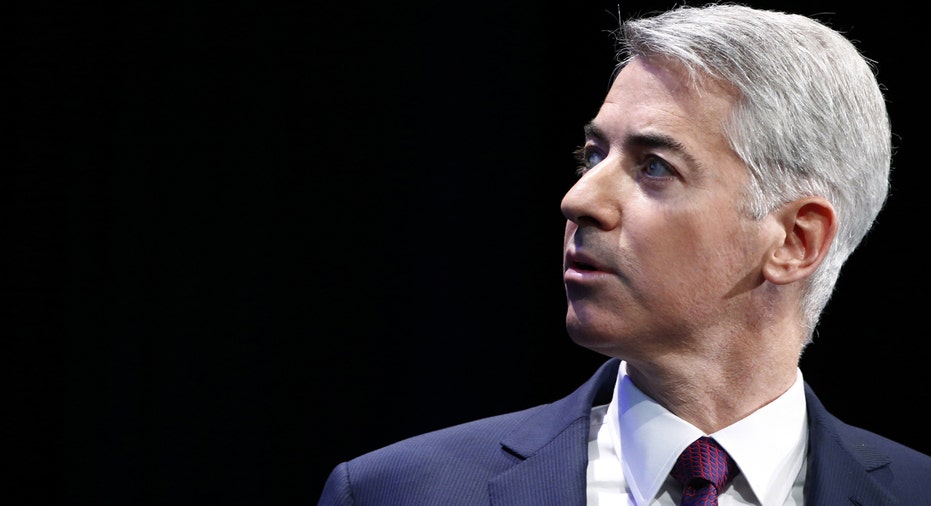 William Ackman's Pershing Square Capital Management LP trimmed its stake in Valeant Pharmaceuticals International Inc. to 8.5%, a move the hedge fund said was related to year-end tax planning.
Mr. Ackman has vigorously defended his multibillion-dollar investment in the pharmaceuticals company, which has faced a series of questions about its drug pricing, business practices, and accounting and disclosures. Valeant, based in Canada, has defended its accounting and has said it has found no evidence of illegality.
Thursday's disclosure comes about a month after Mr. Ackman's fund reported a boosted 9.9% stake in Valeant, having taken advantage of the beaten-down market for the stock to build up its position.
The fund now beneficially owns 29.1 million shares, which include 16.6 million common shares, along with the 12.5 million shares underlying options, according to a regulatory filing. As of Thursday's close at $101.65, the investment is valued at about $2.96 billion.
Pershing Square said it sold the stock to generate a tax loss for investors in two of its funds. Selling shares and locking in a loss would allow investors to offset trading profits elsewhere in their portfolios and lower their 2015 taxes.
A representative from Valeant wasn't immediately available for comment.
The shares were sold between Dec. 24 and Thursday at prices ranging from $100.95 to $114.94.
Pershing Square first disclosed a 5.7% stake in Valeant in March. The bet paid off at first. The shares, purchased at an average of $196, hit a high of $262.52 in August.
They have since declined 61% on the New York Stock Exchange, but have bounced back from last month when they briefly traded around $70 a share.
Valeant drew attention in Washington after The Wall Street Journal reported in April the company raised the prices of two cardiac-care drugs by 525% and 212%, after acquiring the rights to the medicines in February. Mr. Pearson told Sen. Claire McCaskill (D-Mo.) in October that sometimes older drugs are "dramatically underpriced relative to their clinical value." Valeant has also said it aims to do fewer deals designed to take advantage of underpricing, and that its revenue growth is driven as much by sales volume as price increases.
The company faced further scrutiny on Wall Street and in the health-care industry over its close ties to a mail-order pharmacy that helped get its often higher-price drugs, rather than lower-cost alternatives preferred by insurers, into the hands of patients. Valeant has since terminated the relationship and formed a board committee to look at its ties.
The turmoil deepened last week when Valeant disclosed Chief Executive J. Michael Pearson had been hospitalized with severe pneumonia. He is on medical leave, and the company has created a three-man office of the chief executive to temporarily lead it.
Valeant specializes in dermatology, eye health and neurology medications. It has grown largely through acquiring other drugs and drug companies and raising drug prices, as opposed to the traditional pharmaceutical-industry growth method of discovering new drugs through research and development.
The company posted annual revenue of $8.25 billion in 2014.
Write to Lauren Pollock at lauren.pollock@wsj.com
Copyright © 2015 Dow Jones Newswires