Bigger Mortgages Will Cost More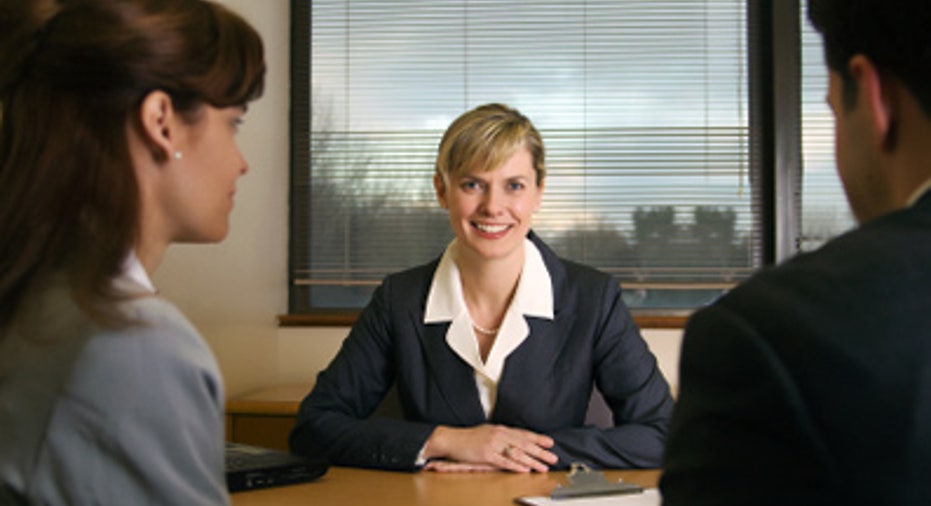 The most popular home loans are about to get smaller in hundreds of U.S. counties -- and not only those that have the priciest houses. Borrowers who want a relatively bigger loan, whether to buy a home or refinance an existing mortgage, must close on their loans by the end of September to avoid higher costs and fewer options. Borrowers should apply by mid-August to allow for several weeks of loan processing.
Lower mortgage limits mean borrowers whose loan amount is larger will have to "pay a significant amount more -- either in down payment or interest rate -- because they can't qualify for a Fannie/Freddie or FHA loan," says Ken Trepeta, director of real estate services at the National Association of Realtors, in Washington, D.C.
Loan limits vary by county, and the changes will vary by county as well. Each county has two maximum loan sizes: one for conforming loans, which lenders can sell to Fannie Mae and Freddie Mac, and the other for mortgages insured by the Federal Housing Administration, or FHA. Those maximum loan sizes will be reduced on Oct. 1. The changes are expected to affect all or most of the 620 counties that have elevated loan limits for FHA-insured or conforming mortgages. Those 620 counties are home to 61% of the U.S. population.
The new limits
Conforming loans:
The conforming loan limit is $417,000 in most counties.
Loan limits are higher in 206 counties that have high housing costs. These limits vary according to house prices. In Weld County, Colo., the limit is $417,500. In the most expensive housing markets, such as Los Angeles and New York City, the limit is $729,750. When a mortgage is in the zone between $417,000 and a high-cost county's upper limit, it's called a "jumbo conforming," "super conforming" or "high-cost area conforming" loan.
The jumbo conforming limits are based on a formula that expires Oct. 1. On that day, the jumbo conforming limits will be reduced in at least 73 of the counties and in most (maybe all) of the remaining 133 counties.
In the 73 counties where the jumbo conforming limit is $729,750, it will fall to $625,500 or lower.
In other counties, the limits will end up somewhere between $417,000 and $625,500. Federal regulators haven't yet released the specific county-by-county figures.
The effect of the changes will be cushioned because the limits won't be allowed to drop below certain prior-year levels. In some counties, the limit will decline by $2,500 or less.
Still, as a result, some borrowers won't be able to qualify for a conforming loan and instead might opt to get a larger mortgage, known as a jumbo.
Lenders likely will start to impose the new limits before Oct. 1 because conforming loans must close prior to that date to use the current limits.
FHA loans:
FHA limits are based on the national conforming loan limit, subject to certain ceilings, floors and percentages applied to local-area median home prices.
In most counties, the FHA limit is $271,050. In 620 counties, higher housing costs mean the FHA limit is higher than that -- from $271,250 in three Ohio counties to $729,750 in the same 73 counties where that's also the jumbo conforming limit.
On Oct. 1, FHA limits will be changed, up or down, in at least some and perhaps many counties. In no case will a county's limit be less than the lowest limit in 2008, 2009 or 2010.
As a result, some borrowers won't qualify for a low down payment FHA loan and instead might choose to get a conforming loan, requiring a bigger down payment or more equity.
The limit on an individual borrower's FHA loan is tied to the date of application, so some loans up to the current limit may sneak through after Oct. 1 if an application is in process.
Limited options
The lower limits will have a big impact on borrowers in high-cost housing markets, says Ginny Ferguson, president of Heritage Valley Mortgage in Pleasanton, Calif.
"The folks who currently can qualify with full documentation for a loan of $700,000 or $725,000 are no longer going to have that option," she says. "If they're doing a refinance and their loan amount is higher than $625,500, they're going to have to come into escrow with money to pay down their loan amount. Or if they're trying to purchase a property, they're going to have to put down a larger down payment."
A jumbo may be an alternative; however, the lender marketplace for jumbos experienced a meltdown during the housing crisis and "is still not functioning very well," says Dale Di Gennaro, president of Custom Lending Group in Napa, Calif.
That means borrowers will face tighter guidelines to qualify and the interest rate likely will be 0.5 percentage point to 1 percentage point higher than the rate on an otherwise comparable, but smaller FHA or conforming loan, he says.
Another option is to try to take out two loans, a first within the limit and a second to make up the difference. But that strategy is a long shot, Ferguson says, and still requires a conservative loan-to-value ratio.