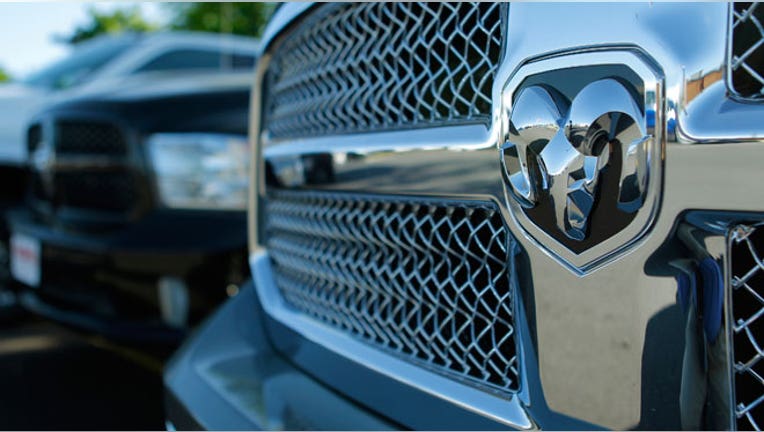 U.S. auto sales in December broadly missed expectations as growth slowed, but the industry closed out a blazing year that still proved to be the best since before the recession.
Sales of new vehicles were on a tear in 2013, as low interest rates and increased activity in the housing and energy sectors fueled demand. In December, traditionally a strong sales month as dealers look to sell leftover 2013 models, pickup trucks continued to attract more buyers and outpace passenger cars.
Ford (NYSE:F) and Chrysler Group concluded the year with monthly sales gains, as car shoppers continued to drive off the lot in more pickups and SUVs. Declines at General Motors (NYSE:GM) and Toyota (NYSE:TM) bucked the trend last month.
According to Kelley Blue Book, transaction prices for new vehicles increased an average of $197, or 0.6%, from November to December. Prices edged up a half percent year-over-year.
Despite mixed December results across the industry, sales remained on pace to reach their highest level since 2007.
Autodata said light vehicle sales were up just 0.3% overall in December, good enough for a seasonally adjusted annualized rate of 15.4 million units.  Total sales for the year hit 15.6 million vehicles, up 7.6% over 2012.
"I don't have any concerns over the strength of the month," Kelley Blue Book senior analyst Alec Gutierrez said, noting that the SAAR for December was still strong.
The Big Three automakers turned in strong gains for the full year. Ford revved 11% higher to lead its rivals, with Chrysler seeing a 9% gain and GM posting sales growth of 7%.
Gutierrez attributed the strong year to a favorable loan environment for consumers and flexible purchase options, such as more opportunities to lease vehicles.
He also commented that manufacturers drastically improved their lineups with new and redesigned models. "Everything is the best we've had in decades," Gutierrez said.
The new year will see less pent-up demand than 2013, he added, but a lot of the factors behind recent sales gains will remain in place.
Kelley Blue Book is predicting continued but slower growth in 2014, anticipating about 16.3 million units sold. That would reflect a 4% to 5% gain over the prior year and a return to pre-recession levels.
Chrysler, the No. 3 U.S. automaker, said Friday it sold 161,007 new vehicles in December, up 6% from 152,367 in the year-ago month. Sales rose 13% compared to November's total of 142,275.
Chrysler missed an estimate from Kelley Blue Book for a 10.9% gain, while Edmunds.com expected growth of 8.3%.
Truck sales led the way for Chrysler, jumping 15% to offset a 17% decline in car sales.
Chrysler's results were also buoyed by its Jeep brand and the new Cherokee sport-utility vehicle, which completed its second full month of sales last month. The Cherokee topped 15,000 units, and Jeep logged its best December sales ever with a 34% increase.
The Ram Truck brand was up 17% for the latest month, while sales of Ram pickup trucks rose 11%. Dodge and the namesake Chrysler brand weighed on the report, falling 9% and 21%, respectively. Fiat's December sales ticked 1% higher.
December had 25 selling days, one less than a year earlier and November.
Chrysler said its 9% improvement marked the company's fourth consecutive year of annual sales growth. December was also the 45th straight month of positive sales.
The Auburn Hills, Mich.-based company's year-end sales report comes on the heels of Fiat's $4.35 billion agreement with VEBA, a UAW healthcare trust, to acquire the remaining 41.5% stake in Chrysler. The deal values Chrysler at just over $10 billion.
Ford reported a 1.8% improvement in monthly sales last month amid another surge in truck sales.
The Dearborn, Mich., company sold 218,058 vehicles compared to 212,902 a year ago and 14.5% higher than November sales.
Ford fell short of Kelley Blue Book's projection for a 4.3% increase and a 5.9% projection from Edmunds.
John Felice, Ford's vice president of U.S. marketing, sales and service, noted that a late Thanksgiving weekend may have pulled some sales from the December month.
Sales of 74,592 F-Series trucks set the pace, helping the Ford brand rise 1.6% overall. Lincoln was up 8.1% for the month.
Ford's total sales for 2013 rose 10.8% to roughly 2.5 million vehicles, marking the company's best year since 2006.
"December was a strong close to an even better year for Ford Motor Company," Felice said. "We saw strong growth across the entire Ford lineup and made significant gains in the import-dominated coastal markets."
Felice added that Ford saw the largest share point gain of any full-line automaker last year.
Ford shares advanced 11 cents to $15.55 late Friday afternoon.
GM said cold weather and weaker sales performance early in the month pressured its December results, as the largest of the Big Three automakers posted a 6.3% decline.
The company sold 230,157 vehicles, down from 245,733 in December 2012 and 212,060 in the prior month.
Edmunds expected a modest increase of 0.8%, while Kelley Blue Book was looking for a 4.2% gain.
"December started a little slow but sales were stronger later in the month, especially in the week between Christmas and New Year's," GM vice president Kurt McNeil said.
Each of GM's brands saw weaker sales. Chevrolet fell 8.1% as sales of the Silverado pickup dropped 16%. GMC Sierra pickup trucks fell 4.6%, and overall sales for the brand slid 1.8%.
GM continues to have a less-than-ideal mix of its redesigned pickup trucks available at dealerships, Gutierrez said. Pricing also remains a challenge, as GM's new pickups are competing with discounted Ford and Ram models.
Buick sales were down 6.6%, while Cadillac saw a slight decline of 0.5%.
Shares of GM were trading 3.1% lower at $39.65.
Also on Friday, Toyota issued a report showing a 1.7% drop in December sales, missing estimates. Hyundai's U.S. sales rose 6%, Honda (NYSE:HMC) saw 1.9% growth and Nissan's total December sales were up 10.5%.
Volkswagen finished a rough year with a 22% drop last month.