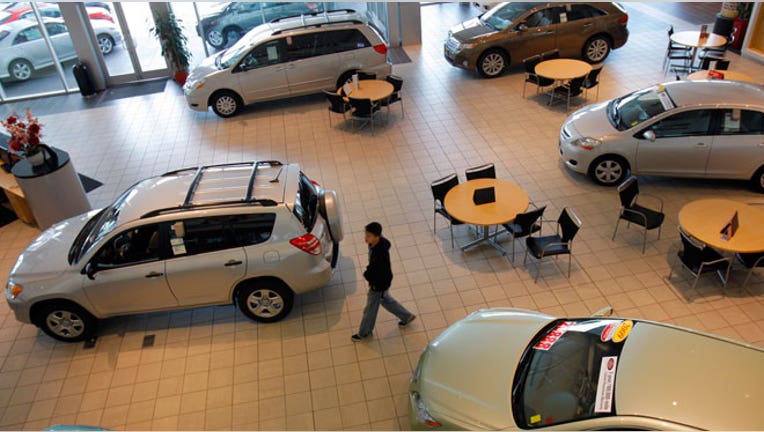 All three automakers reported lower-than-expected July auto sales on Wednesday as high unemployment and weak consumer confidence kept would-be buyers on the sidelines.
The largest U.S. automaker, General Motors Co, reported a 6% drop in July U.S. sales, while Ford Motor Co reported a 4 percent drop. Smaller U.S. rival Chrysler Group LLC posted a 13% increase.
Lack of job growth and confusion about government policy on tax cuts and spending tempered sales in July, said George Magliano, senior economist with IHS Automotive. "It's the economy. There is no way around it," Magliano said. "In this kind of environment, it's very difficult for light vehicle sales to get any traction."
GM and Magliano forecast the annual auto sales pace would be between 13.8 million and 14 million in July. Analysts' average forecast was 14 million.
GM sold 201,237 cars and trucks last month. It said sales to consumers, which are more profitable, fell 3 percent, while fleet sales dropped 41 percent, in line with the company's expectations.
Ford, the No. 2 U.S. automaker, sold 173,966 cars and trucks last month. Ford attributed its sales decline to a 16% reduction in sales to fleet customers. Sales to consumers rose 2%.
Chrysler, majority-owned by Italian automaker Fiat SpA, sold 126,089 cars and trucks, its best July in five years.
Auto research firm Edmunds had expected GM to report 214,315 vehicle sales and Ford at least 175,791. Chrysler beat Edmunds' forecast for its sales but fell short of the Barclays Capital estimate of 129,453 vehicles and the RBC Capital Markets projection of 127,889.
U.S. auto sales for Japan's Nissan Motor Co rose 16.2 percent in July to 98,341. German automaker Volkswagen AG reported sales of 37,014, up 27.3% from a year ago.
Analysts had expected better financing deals, pent-up demand and increased construction spending to boost sales in July.