Big Pharma Paying Out Huge Settlements In Marketing Cases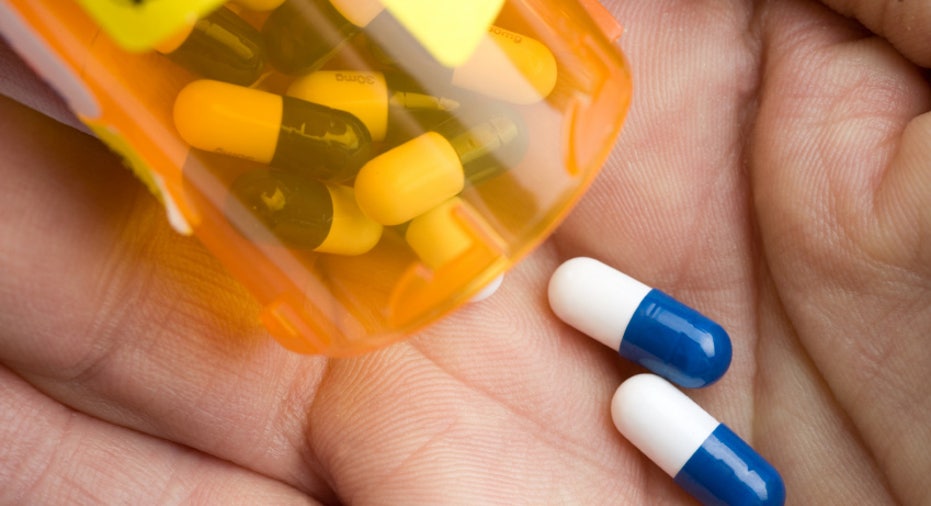 The cost of doing business for big pharma is rising – dramatically. And it's not because of research and development of new blockbusters to cure cancer, alleviate pain or help people get a good night's sleep.
Merck (NYSE: MRK) on Tuesday said it will pay $950 million to settle criminal and civil allegations brought by the U.S. Department of Justice related to Merck's marketing of Vioxx, a widely-used painkiller that was pulled from the shelves in 2004 after a study revealed the drug increased the risk of heart attacks.
To make a very long story short, prosecutors believed Merck knew the drug posed a threat but lied about the potential risks in its marketing and sold it anyway. Why not? The drug raked in $2.5 billion in revenue in 2003.
The astounding thing about the Merck settlement is that it's not even the largest of its kind this month.
Three weeks ago, British drug maker GlaxoSmithKline (NYSE:GSK), which, like Merck, has extensive operations in the U.S., reached a $3 billion settlement related to sprawling allegations tied to that company's marketing of its diabetes drug Avandia.
The GlaxoSmithKline deal broke a record, topping a $2.3 billion settlement reached by Pfizer in September of 2009. And Pfizer's deal came hard on the heels of a $1.4 billion settlement reached by Eli Lilly in January of 2009.
So, for those keeping score, Merck's payout ranks fourth on the all-time list of massive settlements stemming from allegations of fraudulent marketing tactics by giant pharmaceutical companies.
Wall Street takes these settlements in stride, shrugging them off as "the cost of doing business." To wit, a note to investors from Barclays Capital analyst Brian Bourdot earlier this month in the wake of the record-breaking Glaxo deal: "We regard such disputes as an innate risk for large multinational pharmaceutical companies," the analyst wrote in a note published in the New York Times.
Indeed, Glaxo's shares have barely moved since the Nov. 3 announcement of the huge settlement, and its shares are up more than 3% from a year ago.  Merck's shares we down 50 cents, or 1.48%, Wednesday. But that had little (if anything) to do with Tuesday's announcement and everything to do with another broad market selloff tied to Europe's debt crisis.
The fines levied against big pharma have gotten markedly bigger in recent years, perhaps growing in direct proportion to the industry's desperate need to generate additional revenues. Profit growth has stalled over the past five years as, one after another, the companies have lost huge revenues as patents have expired on blockbuster drugs and competition from cheaper generic products has eaten away market share.
That loss of revenue has created intense pressure on companies like Merck, Pfizer and GlaxoSmithKline to either come up with new blockbusters or wring every last nickel out of the blockbusters they still market.
In the next year or so 10 of the top selling blockbuster (sales of $1 billion or more) prescription drugs will see their patents expire, which will allow competition from generic products. This is good news for consumers but not so much for the drug companies that make the blockbusters.
Pfizer's cholesterol fighter Lipitor is probably the most well-known and widely-used of these blockbusters. Lipitor earned Pfizer $11 billion in 2010 ($5.3 billion in the U.S. alone), but a generic version is now available. Merck's Singulair, used by asthma sufferers, took in $5 billion in 2010. A generic version is due next summer.
To put big pharma's recent settlement figures into perspective, consider the following: in July 2010 Goldman Sachs (NYSE:GS) reached a record-breaking settlement with the Securities and Exchange Commission related to charges of fraud. Goldman allegedly profited from securities it created and sold to its own clients, products Goldman knew from the outset were lousy investments.
Goldman's fine, touted by the SEC at the time as the "largest-ever penalty paid by a Wall Street firm," was a mere $550 million, a sum that wouldn't even crack the top 10 for drug company settlements.
Cynics suggest the reason Wall Street fines pale in comparison to those shelled out by big pharma is that Wall Street wields far more power in Washington, D.C. Political contribution figures compiled by the non-partisan Center for Responsive Politics bear this out: in the 2010 election cycle financial sector interests contributed $317 million to federal candidates and committees, according to the CRP. Big pharma, meanwhile, contributed $31.6 million.
Do the math.