Bidding War? Blackstone Explores Superior Dell Takeover Offer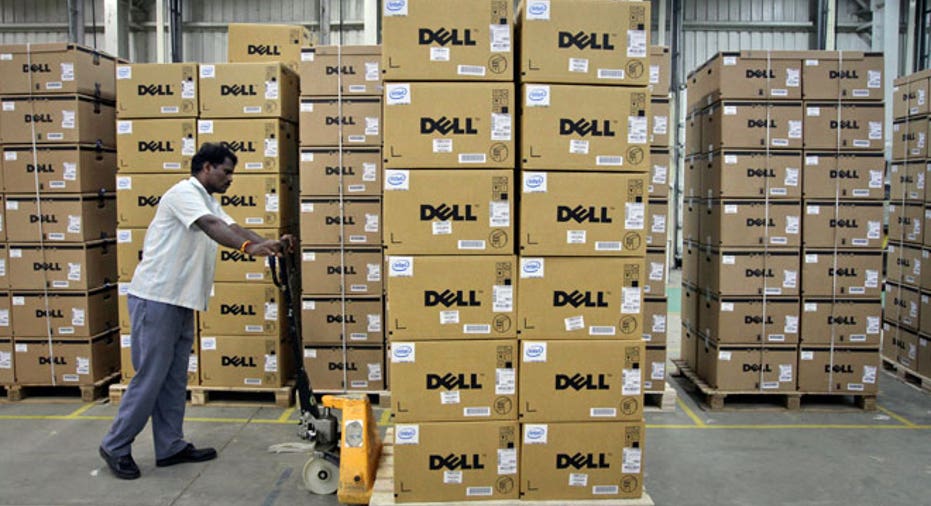 With the clock ticking on Dell's go-shop period, private-equity giant Blackstone (NYSE:BX) is reportedly considering trumping Michael Dell and Silver Lake Partners' proposed $24.4 billion buyout of the struggling PC maker.
A serious bid from Blackstone would put further pressure on Dell founder and CEO Michael Dell as well as the company's special committee, which has faced criticism from its two largest outside shareholders.
Wall Street is taking the interest seriously as Dell's shares rallied more than 1% on the news and climbed further above the $13.65-a-share leveraged buyout offer price.
According to Bloomberg News, Blackstone may bid as part of a group that includes other investors, but the private-equity firm has yet to make a final decision.
Blackstone's interest in Dell is considered more serious than that of rival PC makers Hewlett-Packard (NYSE:HPQ) and Lenovo, Bloomberg reported. All three parties have inspected Dell's books following non-disclosure agreements.
New York-based Blackstone didn't immediately respond to a request for comment.
A superior bid or a letter of interest would have to be received by the looming March 22 deadline for    Dell's go-shop period, which allows boards to seek alternative offers. However, Dell has not yet received a proposal or letter to the board for consideration, Bloomberg reported.
A successful acquisition by Blackstone without the support and strategic expertise of Michael Dell may be difficult to pull off, especially given the amount of new debt that would be saddling the PC company.
Still, shares of Round Rock, Texas-based Dell rallied 1.13% to $14.33 in premarket trading on Tuesday, leaving them almost 5% above the LBO price.
Dell's two largest outside shareholders, Southeastern Asset Management and T. Rowe Price (NASDAQ:TROW), have said they would vote against the go-private deal as currently constructed.
Additionally, billionaire investor Carl Icahn is pushing Dell to enact a leveraged recapitalization and pay out a hefty dividend if shareholders shoot down the management buyout.
Last week the activist investor's Icahn Enterprises (NASDAQ:IEP) said it entered into a confidentiality agreement with Dell. Icahn had reportedly been in talks over a substantially higher takeover price than the one offered by Michael Dell.
Blackstone's last large-scale technology buyout occurred in 2006 when it was part of a buyout group that scooped up Freescale Semiconductor for $17.6 billion.