Bicycle Insurance: A Rider May Want a Rider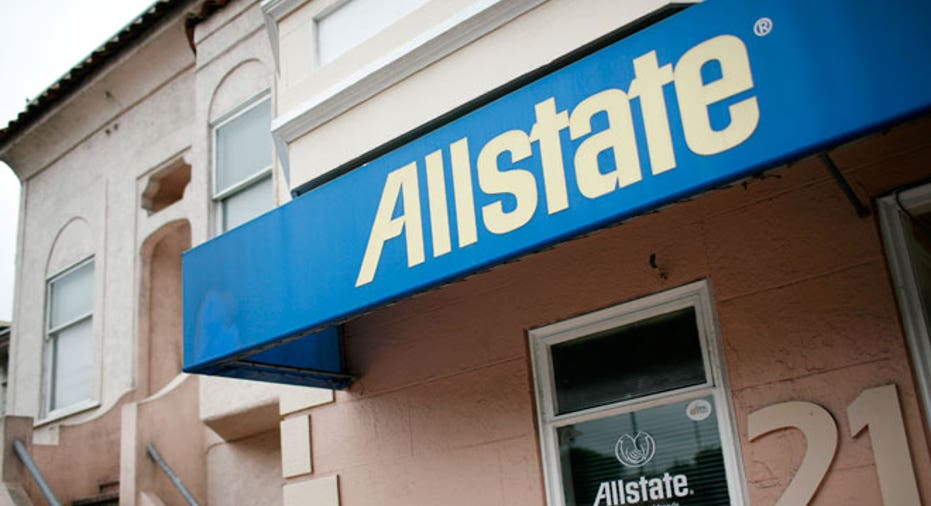 Summer sees people pulling their bicycles out of storage, dusting them off and hitting the road -- whether to work, in a race, or for a casual jaunt on the local bike trail.
Biking has become so popular because it's "less stressful than running, less strenuous on the body per se than running. And as gas prices go up, people look for more alternatives for transportation," says Doug Foulks, of Nationwide Insurance.
However, more bikes on the road can mean more potential for collisions, injuries or theft. Depending on the type of bicycle involved, the losses can run into thousands of dollars.
Luckily for most cyclists, their bikes are likely already insured.
"A bike is considered part of your personal property, like a couch or a TV, so your homeowners or renters or condo insurance would cover it," says Foulks, a Nationwide product manager.
However, in some cases you might want to go beyond that basic bicycle insurance protection to something a little more souped-up.
Some Kick Bike-Buying Into a Higher Gear
The National Bike Dealers Association says Americans spent $6 billion on bicycles in 2010, the most recent year for which data are available.
While the average bicycle purchased from a big-box store may cost its owner up to a few hundred dollars, many hobbyists and enthusiasts are willing to invest much more for a faster, lightweight racing bike.
"As high as it (a high-end bike) can possibly go is $20,000, but more commonly $5,000 is considered pretty high-end," says Julie Goforth, co-owner of On Your Mark, a bicycle shop in Lake Park, Fla.
"It's not uncommon to see people spending $5,000 or $10,000 on a top-of-the-line bike," she says. "I sell a lot more at $1,000 than $5,000, but I sell a few $5,000 bikes."
Goforth says a high-end bicycle gives its owner lighter-weight material, better operating equipment, smoother shifting and a more compliant feel.
Home Insurance Provides Some Bike Coverage
Foulks says more people are inquiring about insuring their bicycles. He says homeowners or renters insurance would cover a bicycle if it was stolen, lost or damaged in a fire or natural disaster.
The Insurance Information Institute, a New York-based trade group, says homeowners and renters insurance also provide liability protection from a lawsuit that might arise if a cyclist gets into an accident that causes property damage or leaves someone injured. Plus, the institute says those policies include no-fault medical coverage in the event of an accident, usually between $1,000 and $5,000.
John W. Koetz, president of the W.E. Davis Insurance Agency Inc. in Columbus, Ohio, says with today's pricier bikes, you may want to buy additional coverage in the form of a rider (an insurance rider, not to be confused with a bicycle rider) attached to your home policy. "If you have a little homeowners policy, a $5,000 bike would eat a lot of your coverage," he explains.
Koetz says taking out a rider on a bicycle also would help establish its value for insurance purposes. "People invest a lot of money in these bikes, and they want to be fairly compensated if there is a loss."
But the additional bicycle insurance coverage isn't cheap. A rider on a $1,000 bike with one of Koetz's carriers could cost up to $160 per year.
"I have a bike I spent a couple thousand dollars for recently, and I just have it covered under my homeowners policy," Koetz says, adding he personally prefers to avoid the cost of a rider.
Finding Extra Coverage May be an Uphill Ride
Foulks, with Nationwide, says additional insurance coverage for top-of-the-line bicycles is something more people are seeking, but it might not be something the average insurance agency would entertain.
"There are specialty carriers, but your average company, if you come up and tell them that you want to insure this $20,000 bike, they'll probably blink twice," he says.
Insurers are going to want to look at things such as the average use of the bike, how often you ride it, and where you ride, including whether it's used in exotic locales outside of the country, he says.
There are no "hard and fast rules" on insuring a high-end bike, Foulks says. "It's a line of biz that's getting more attention right now, and it's not the most profitable. People tend to crash."
Regardless of how much a bike costs, both Foulks and Koetz have the same advice: The first thing cyclists need to do when looking into bicycle insurance is to see their local agent.
"Talk to your existing insurance agent, and see what kind of coverage you already have," Koetz says. "Most people will find they have coverage that is already sufficient."